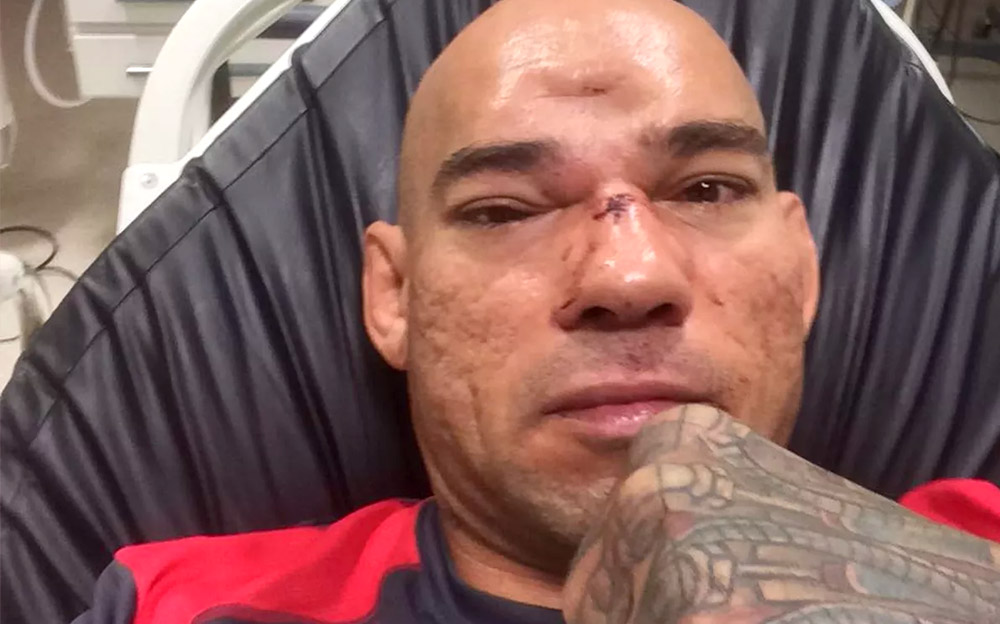 Long after the cheers of the crowd are gone, the fighter who entertained the fans is left alone, it is time to show Cyborg Santos the fans of MMA are still here!
A veteran of over 50 fights, Cyborg made his return to London England for Bellator MMA when he faced a young up and coming 10-0 talent from the UK.
Cyborg suffered a knee strike to the head which has caused a compound fracture to the front of his skull.
Currently Cyborg is still in the hospital in the UK, and has not undergone surgery.  He is unable to fly, and it is not known when this status will change.
We are asking for support to help Cyborg Santos through this difficult time.  The total medical costs associated with the injury are not yet known. Cyborg will be unable to work for sometime, and we are hoping to offer some assistance to him and his family during this difficult time.
Originally from Rondonopolis, Mato Grosso Brazil, Cyborg had his first professional fight in 1997 and is a veteran of elite fight promotions such as; Cage Rage, PRIDE FC, Sengoku, Strikeforce, and Bellator.