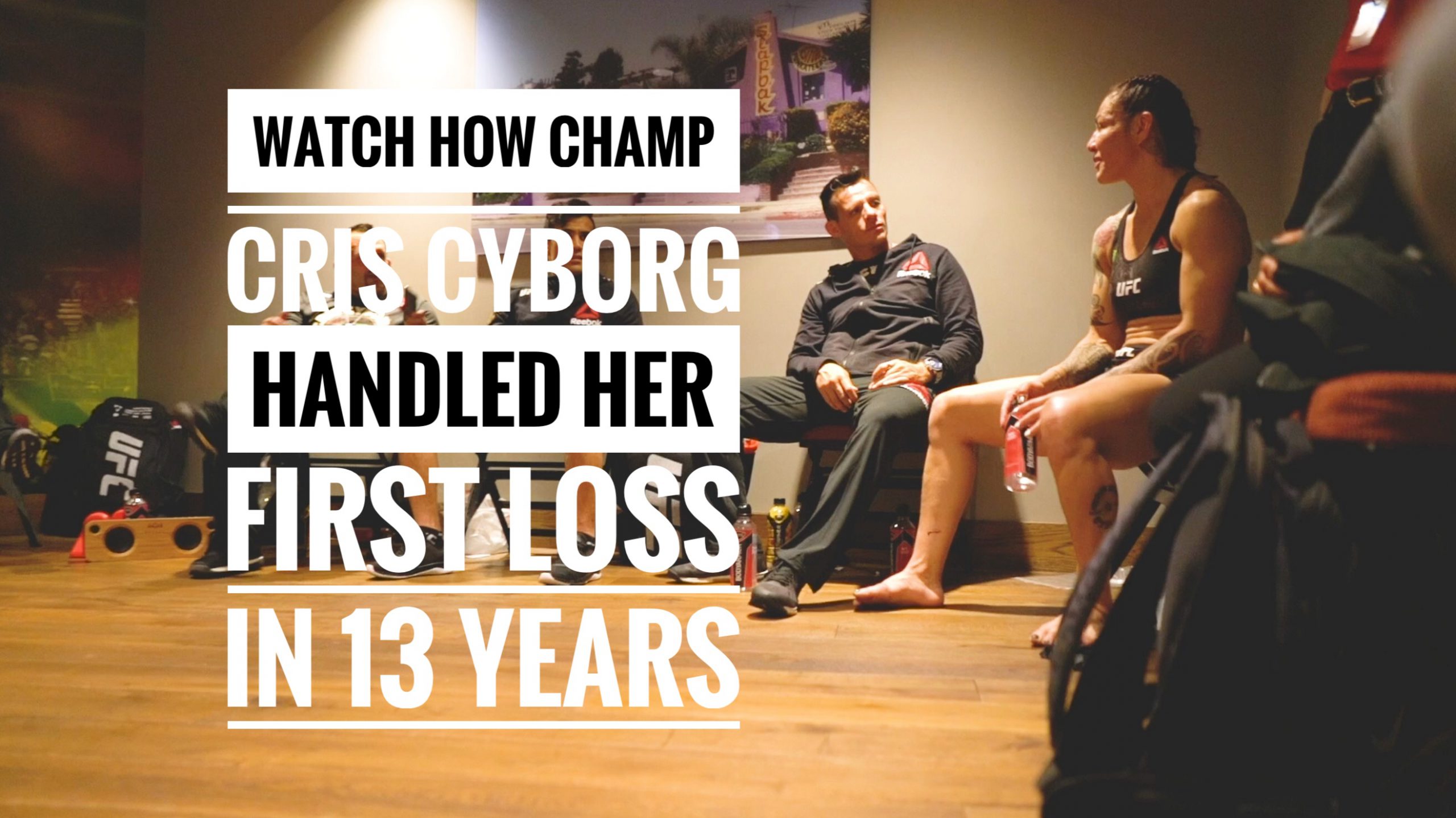 Megumi Fujii,Fedor Emelianenko, Jose Aldo, and now Cris Cyborg all had to go through the experience of watching their impressive reigns as unbeaten champions come to an end.  For Cris Cyborg, after 13 years of being undefeated in MMA with high level wins against Marloes Coenen, Gina Carano, and Holly Holm on her resume; the loss came at UFC 232 against Amanda Nunes.  During her 13 years of complete dominance Cyborg was able to win 3 different Major World Titles working with 3 different matchmakers, and facing 3 different sets of contenders, an achievement that does not seem to be repeated anytime soon.
In this rare all access video, Cyborg Nation 232 has produced an additional 5th episode for the fans.  In this video watch the moments leading up to her UFC 232 fight against Amanda Nunes, and see the immediate aftermath of the loss as she greets friends and family while dealing with media obligations and other responsibilities following the bout.
Cyborg originally from Curitiba Brazil still has one remaining fight left on her existing UFC contract, however with Nunes victory the promotion has removed the female 145lbs division from their website, leaving many fans to wonder if they are ever going to get the opportunity to watch Cyborg Vs Nunes 2 inside the UFC Octagon. Cyborg Nation leave your comments below on who you would like to see Cyborg fight next.