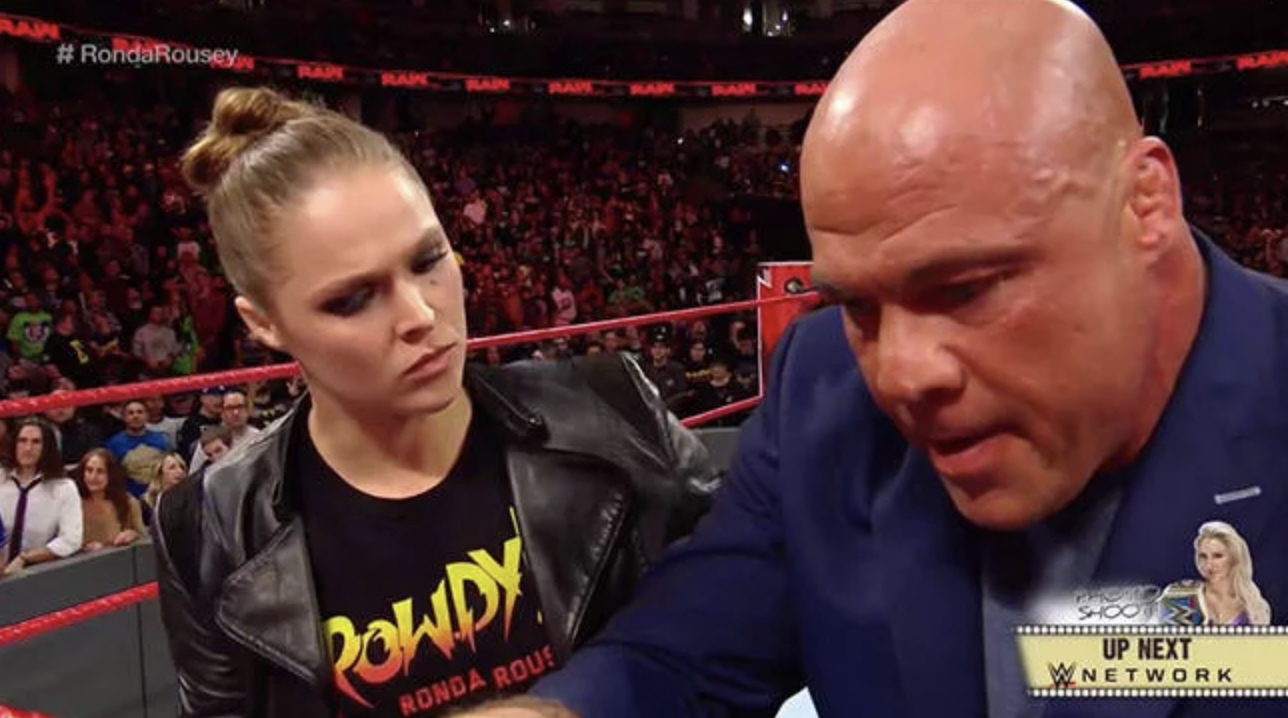 Last night on Monday Night Raw Stephanie McMahon was forced to apologize for the slap to the face she gave Ronda Rousey to the face on Sunday's Elimination Chamber.  McMahon who wanted Rousey to apologize for the way she slammed her husband Triple H through a table before signing with the company did receive an apology from Rousey, before being told she would have her arm broken if she didn't.
https://youtu.be/8NuEV6OEIPc
The entire incident on Sunday was started when Monday Night RAWR General Manager Kurt Angle spilled the beans about why the WWE wanted to sign Ronda Rousey.  Monday when exciting the ring, Triple H Attacked the RAW GM Kurt Angle with a sucker punch as he left the ring.
Former Olympic Wrestler Kurt Angle had told Rowdy Ronda that the WWE Authority of Triple H and McMahon wanted revenge for what Ronda was able to do to the back in 2015 when Rousey appeared at Wrestle Mania 31.
With this video of Kurt Angle wishing Cris Cyborg good luck in her fight, one has to wonder does Kurt Angle have Ronda Rousey's interests at heart?  While the video is clearly edited it appears that the RAW GM Kurt Angle says that Cyborg's next opponent could be Rousey.  Do you think this fight ever happens?? and if Cyborg Vs Rousey does happen will it be in the UFC or in the WWE? Sound Off in the Comments Cyborg Nation.
Cris Cyborg's next fight will be this Saturday at the Tmobile Arena when she is the main event of UFC 222 against Russian Yana Kunitskaya who is 8-1 when competing at the featherweight limit of 145lbs or higher. A former World Champion Yana Kunitskaya is returning back to Featherweight after gaining more than 20lbs following her previous Invicta FC weight ins, which resulted in the CSAC recommending her to move up to 145lbs to stop the practice of extreme dehydration through water shed.
UFC 222 is a strong card with Frankie Edgar Vs. Brian Ortega as the Co Main event and stars like Andre Arlovsky, Stevan Struve, Cat Zingano, Ketlen Veira, Hector Lombard, and C.B. Dollaway scheduled to fight.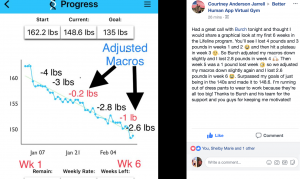 Are you Eating to win? DONT WAIT until SUMMER to start trying to get into shape! Start now!! Pick up your Cris Cyborg approved Diet Plans as developed by the Better Human App creator John Burch. GET STARTED BY CLICKING HERE