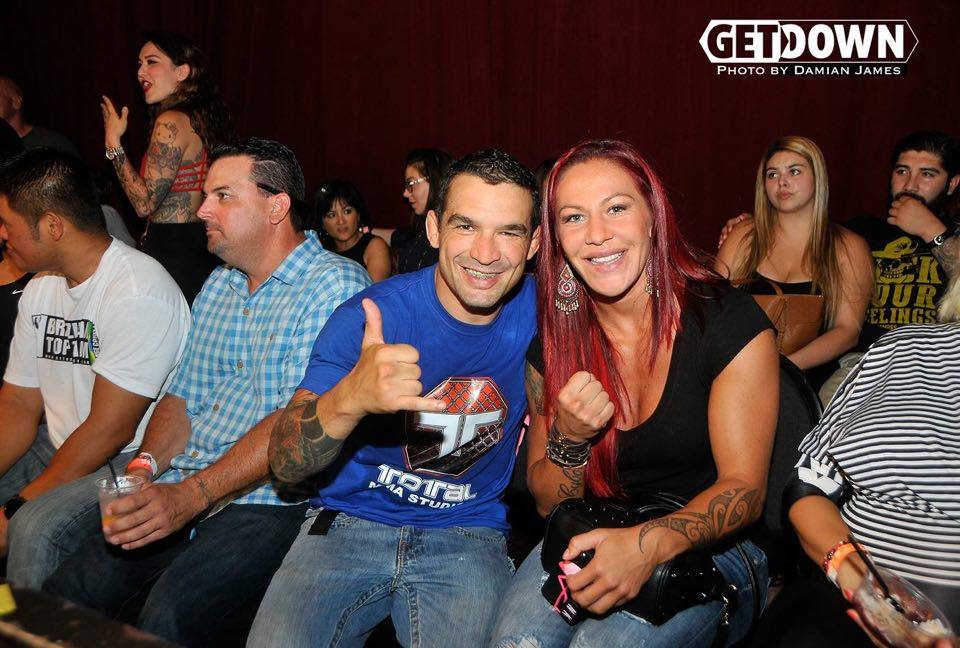 Kick for Kid's Save a Child's Christmas event brings historic Brazilian Top Team and Chute Boxe rivalry together!
While the world is currently experiencing a World Wide UFC craze, few people understand the roots of the sport, and the history that was BTT VS. CHUTE BOXE
Back when PRIDE Fighting Championship was the beast in the east for MMA fighters their events featured prominent CHUTE BOXE fighters of Curitiba Brazil. Under the tutelage of Rudimar Fedrigo, Pele, and Rafael Cordeiro Chute Boxe fighters like Wanderlia Silva, Shogun, and Anderson Silva got their starts.
Brazilian Top Team with their team of Murilo Bustamante, Mario Sperry, Bebeo Duarte helped produce fighters like the Nogueira brothers, Vitor Belfort, and Ricardo Arona into stars of PRIDE FC coming from Rio in the Northern part of Brazil.
Despite the fact that both teams were from Brazil, the rivalry was so epic that it headlined events around the world from Japan to America and helped give PRIDE FC an entire era of MMA History.
Having been almost 10 years since the climax of the PRIDE Final Conflict event, both teams have changed over the years with new generation of Athletes now competing for Top promotions like the UFC, Bellator, and WSOF for both team respectively. In a Great Community outreach project the two teams have come together to Save a Child's Christmas with the, Cris Cyborg Kick For Kids! Event being held at the Brazilian Top Team Orange County training facility. Total MMA Studios is home to 3rd degree Brazilian Jiu Jitsu Black Belt Adriano 'Nasal' Pereira, and 4th degree Juliano Prado of BTT.
The Kick for Kid's Save a Child's Christmas event is a 1 hour class hosted by CHUTE BOXE Black Belt and World Champion Cris 'CYBORG' Justino and her brother, Rafael Jackal- Justino. Female World Champion Cris Cyborg was promoted to CHUTE BOXE Black Belt in 2013 after over 7 years of training under Grand Master Rudimar Fedrigo, Evangelista Cyborg, and Master Nilson Castro while her brother received his CHUTE BOXE Black belt in July of this year. Admission for the event is open to the general public with a donation of an unwrapped new or slightly used toy that will be given to a child in need this holiday season. A Fan meet and greet and photo opportunity with the #1 ranked 145lbs Female Fighter in the world Cris Cyborg will follow.
When asked about the event, Juliano Prado said 'It is nice to be able to use Martial Arts as a way to give back to the community, Total MMA Studios is a family gym and reflects those values in the way we teach our martial arts programs, it was a great opportunity to work with Cris Cyborg on an event that will change a child's life this Holiday Season, we can worry about what team they will fight for later, lol."
Cris Cyborg went on to say, "I am blessed to have both my brother and niece visiting for the holidays, but realize, as wonderful of a reminder the holiday season can be for those of us who have, it can also be heart breaking to a child when they realize they don't have. This Holiday Season, I wanted to do something to help out, and the opportunity to work with Juliano and Nasal was perfect as I see them as leaders in the local community. I'm hopeful we have a great turnout and will show just enough techniques to make sure everyone remembers Chute Boxe Muay Thai is the best, HEEEEYYY!"
Cris Cyborg is next scheduled to defend her Invicta Fighting Championships World Title January 16th in Orange County California Event details and ticket information still to come.
For more details or to make a donation call Total MMA Studios +1-714-368-3458 or click here