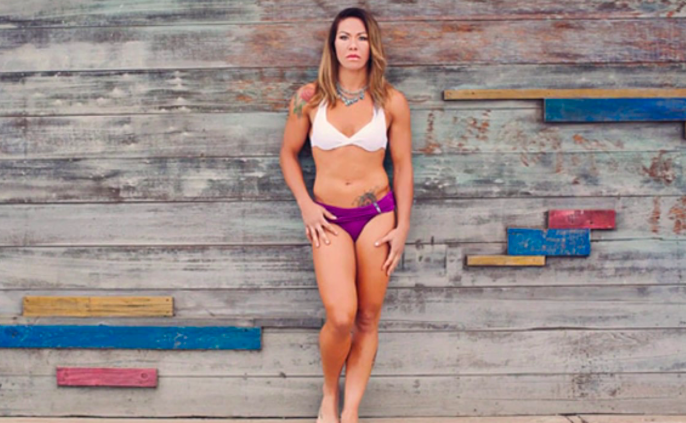 Cris Cyborg is currently nominated for Fighter's Only 10th annual MMA Awards in the Female Fighter Of The Year category.  TAKE A SECOND AND VOTE FOR HER! Cyborg who won this category in 2009 and 2010 will have an opportunity to tie Ronda Rousey's record of 3 MMA Awards for Female Fighter Of The Year if she is able to take home the honor at the 10th annual World MMA Awards being held July 3rd inside the Pearl Theatre at the Palms Casino in Las Vegas.
Cyborg made History in 2017 becoming the only female fighter in the sport to capture 3 major world titles in the same weight class for 3 different promotions.  Winning the Strikeforce Featherweight world title in 2009 with a TKO victory, Cyborg won her 2nd world title defeating Maroes Coenen with Invicta FC in 2013, and with her victory over Tonya Evinger in 2017 Cyborg officially became the UFC 145lbs world champion.
In her first title defense, Cyborg put on an impressive performance against Holly Holm, the girl who first KO'd Ronda Rousey by winning a lopsided 5 round fight that saw both women take home Fight Of The Night bonuses at UFC 219.  Less than 12 weeks later Cyborg defended her World title for the second time picking up a fast 1st round stoppage against Dana Kunitskaya in March of this year.
With an impressive 90% win ratio, Cyborg is currently ranked #1 Pound for Pound in the sport of Women's MMA according to ESPN and hasn't lost an MMA fight in over 13 years as a professional.  Cyborg who was campaigning for a super fight against Amanda Nunes at UFC 226 was not featured in the MMA Awards voting last year despite becoming the ONLY WORLD CHAMPION IN MMA to ever compete down a weight from the weightless they currently held the world title for when she completed two super fights at 140lbs for the UFC in 2016 beating Leslie Smith and Lina Lansberg by way of ref stoppages. Cyborg has already spoken to Wanderlia Silva about advice on which dress to wear to the MMA Awards show…KKKKK