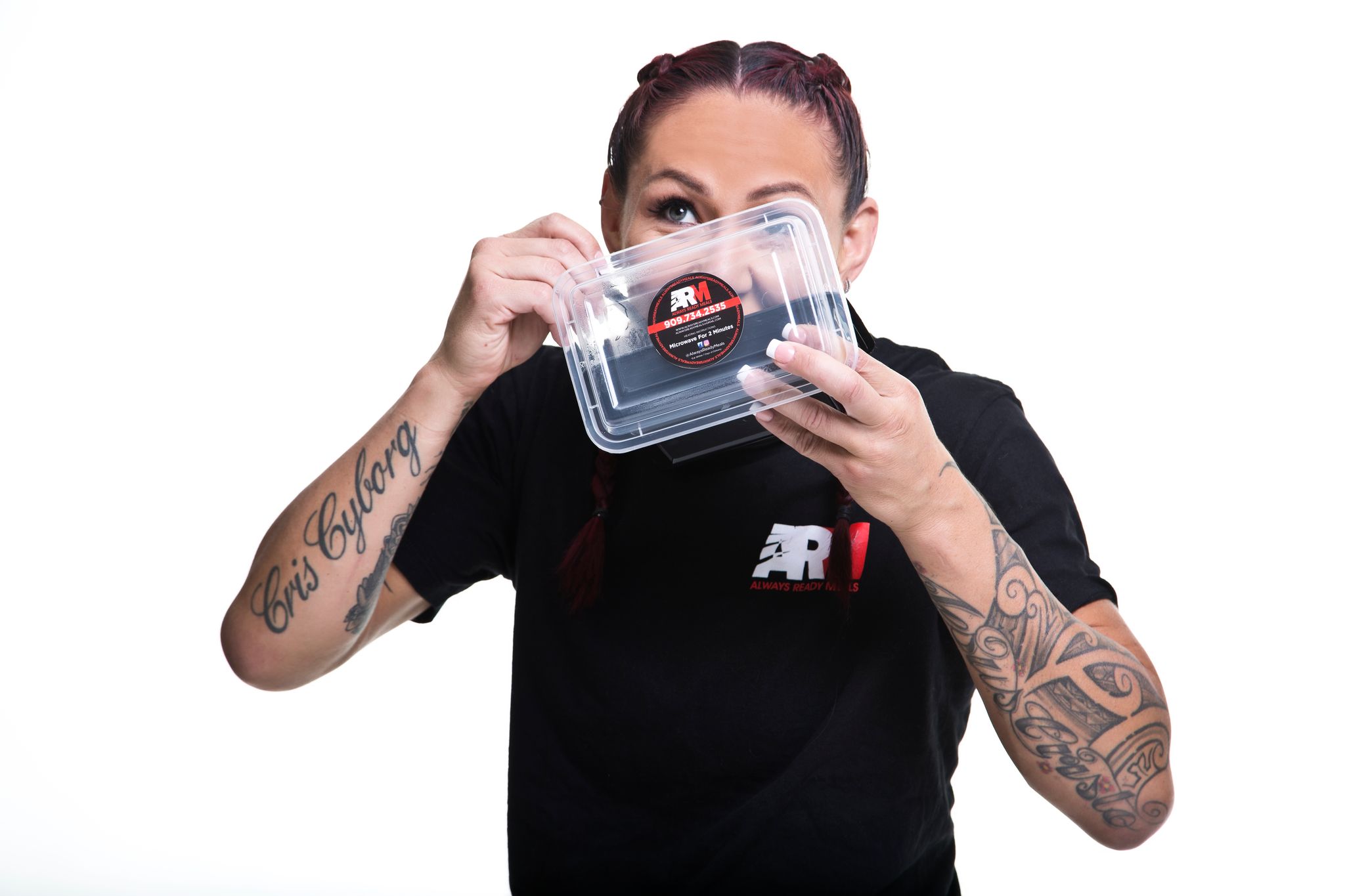 Ahead of Bellator 249 Cris Cyborg has had to maintain a healthy eating and training routine as she prepared for Next Thursday, Oct 15th as she defends her Bellator MMA World Championship against 2x Boxing World Champion Arlene Blencowe live on CBS Sports Network.  Cyborg who is the only fighter to win every world championship in the sport of MMA at the 145lbs female featherweight champion is recognized as Mixed Martial Arts only Grand Slam Champion.
Looking to maintain fuel, train at her maximum, and recover–Cyborg worked specifically with Always Ready Meals ahead of Bellator 249 as she managed her nutrition directly with their professionals to handle nutritious ready to eat meals available before, and after every training session–eliminating the time and energy needed to both grocery shop, and meal prep–giving Cyborg the opportunity to focus 100% on her fight Oct. 15th.
Cris Cyborg is a 2x IBJJ World Champion in Brazilian Jiu Jitsu and looking to make her first defense of her Bellator MMA Championship live on CBS Sports Network next Thursday.  For more details on Always Ready Meals be sure to visit their website, and enter your email details for specials and promotions once they launch their services to the public.