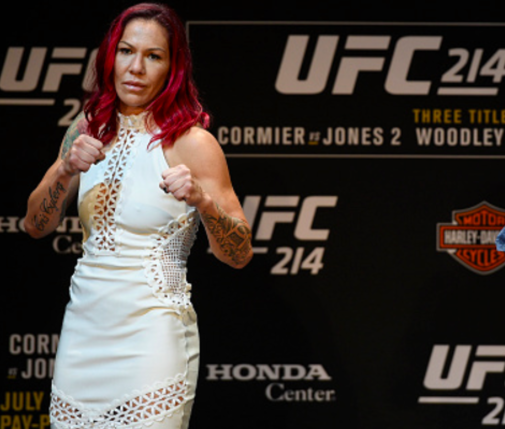 DUN…DUN…DUN…NUN…DA…DUNT…DUNT…/Rollout
Cyborg Nation Relocation! UFC 232 was originally scheduled to go down at the Tmobile Arena in Las Vegas, however after a quick re shuffle will now happen this weekend in SOCAL as Cris Cyborg faces Amanda Nunes live at the forum in Los Angeles.
Tickets go on sale the day after Christmas, and according to Dana White no ticket in the stadium will cost more than 300$. Tickets are available Dec. 26th at 3PM through Ticketmasters.
Cyborg who has spent training camp in Huntington Beach California will now be fighting in the USA capitol of CYBORG NATION, we are expecting a large turnout from fans and supporters. If you are in California for UFC 232, keep an eye out on the roads for the Official Team Cyborg Cyborg Nation Team Van!
Thanks to our team of sponsors; South Coast Mitsubishi, Extract Labs, Acai Republic, Pso Rite, Ammo Heat, Venum, Acai Republic, Directional Force, High Performance Nutrition, Built 2 fight, Phuket Top Team, Ascent and adaptation, PIVX and Wilner O' Reily immigration law. Review more HERE.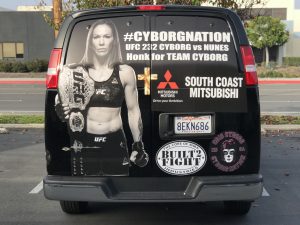 Those of you who are currently stranded in Las Vegas and unable to attend the events in Los Angeles due to the change of Venue, we are working on a solution in Vegas to hopefully organize a Cyborg Nation viewing party, once we have more details on that we will inform you.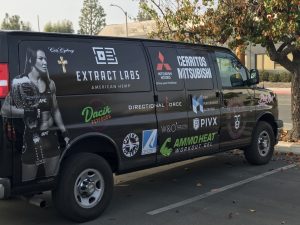 Thank you for the continued support! Those of you unable to attend UFC 232 at The Forum in California, make sure to watch it this Saturday on Pay-Per-View with your local cable provider.  If you are unable to watch the fight on PPV, we encourage you to visit your Joe Hand Promo sponsored viewing party and let everyone know you are on Cyborg Nation!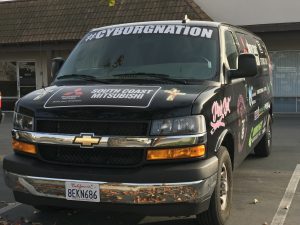 If you still haven't purchased your official #CreonteFree shirt, make sure you pick yours up in our online store!  With international shipping you can now get your authentic Cyborg Nation gear anywhere in the world! To order your Team Cyborg UFC 232 uniform click here.