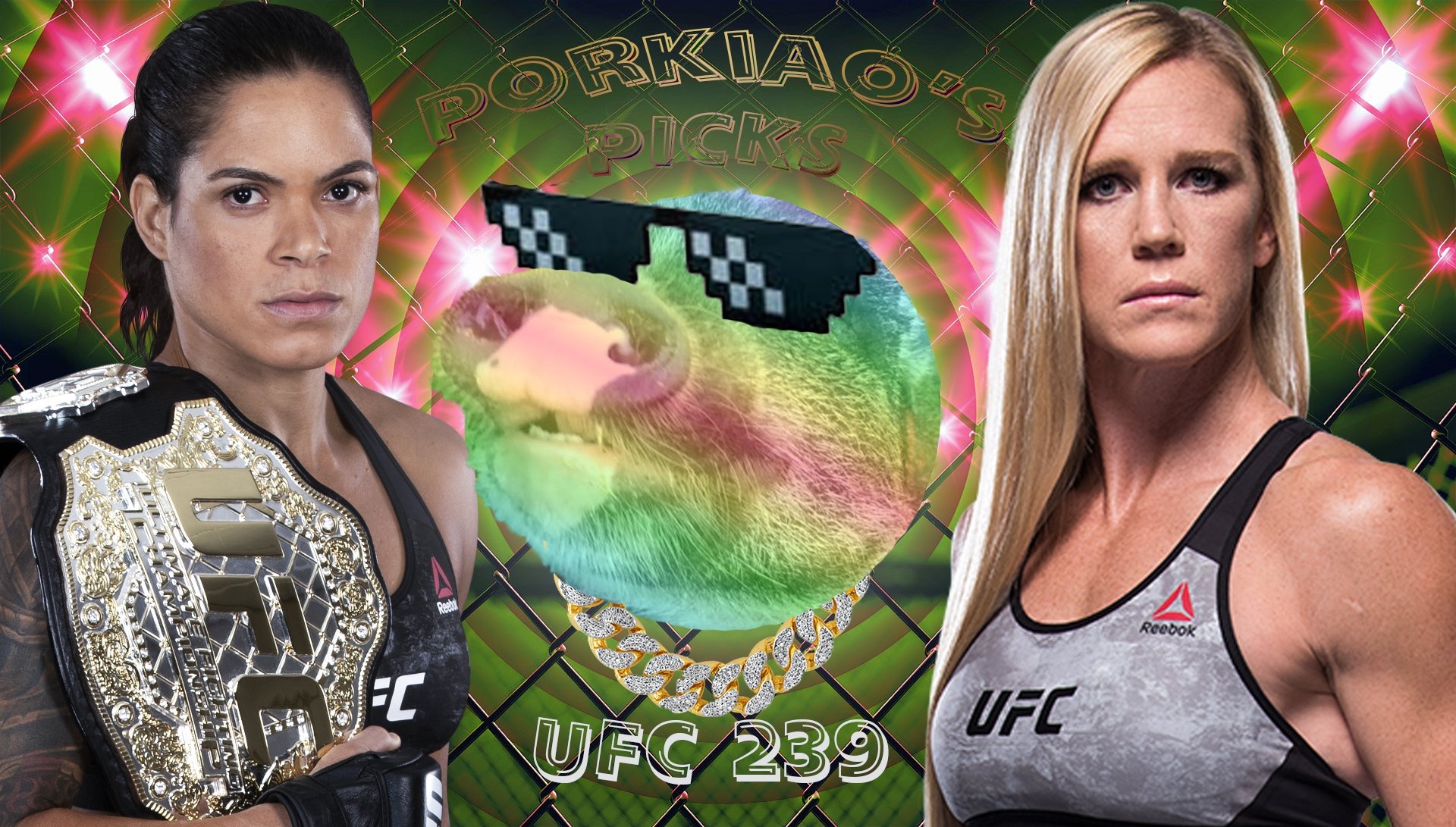 THE….PIGGGGS….PICK'S are back!! In an effort to continue brining the fans on Cyborg Nation all of their content needs, we have added a new episode to The Cyborg Channel, which features Cyborg's Zoo favorite animal Manny Porkiao, the teacup pig!
Manny who is nearly a year old came to Cyborg from Utah and is considered a miniature pig, although these pigs keep growing and once they reach full size will not be so 'miniature' anymore.  Cyborg who is currently in South Africa preparing for her UFC 240 super fight against Felecia Spencer is expected to rematch the winner of UFC 239 if she is victorious July 27th in Edmonton Canada.
Manny Porkiao, the expert pig's picks was filmed and edited by Eddie Jimenez of Jimenez media, and in conjunction with 4x MMA champion, Brazilian Jiu Jitsu Black Belt Ray Elbe.  Companies interested in sponsoring The Pig's Picks can email [email protected] for more details.  If you enjoyed the video share it on your social media and be sure to subscribe to Cyborg's YOUTUBE CHANNEL!