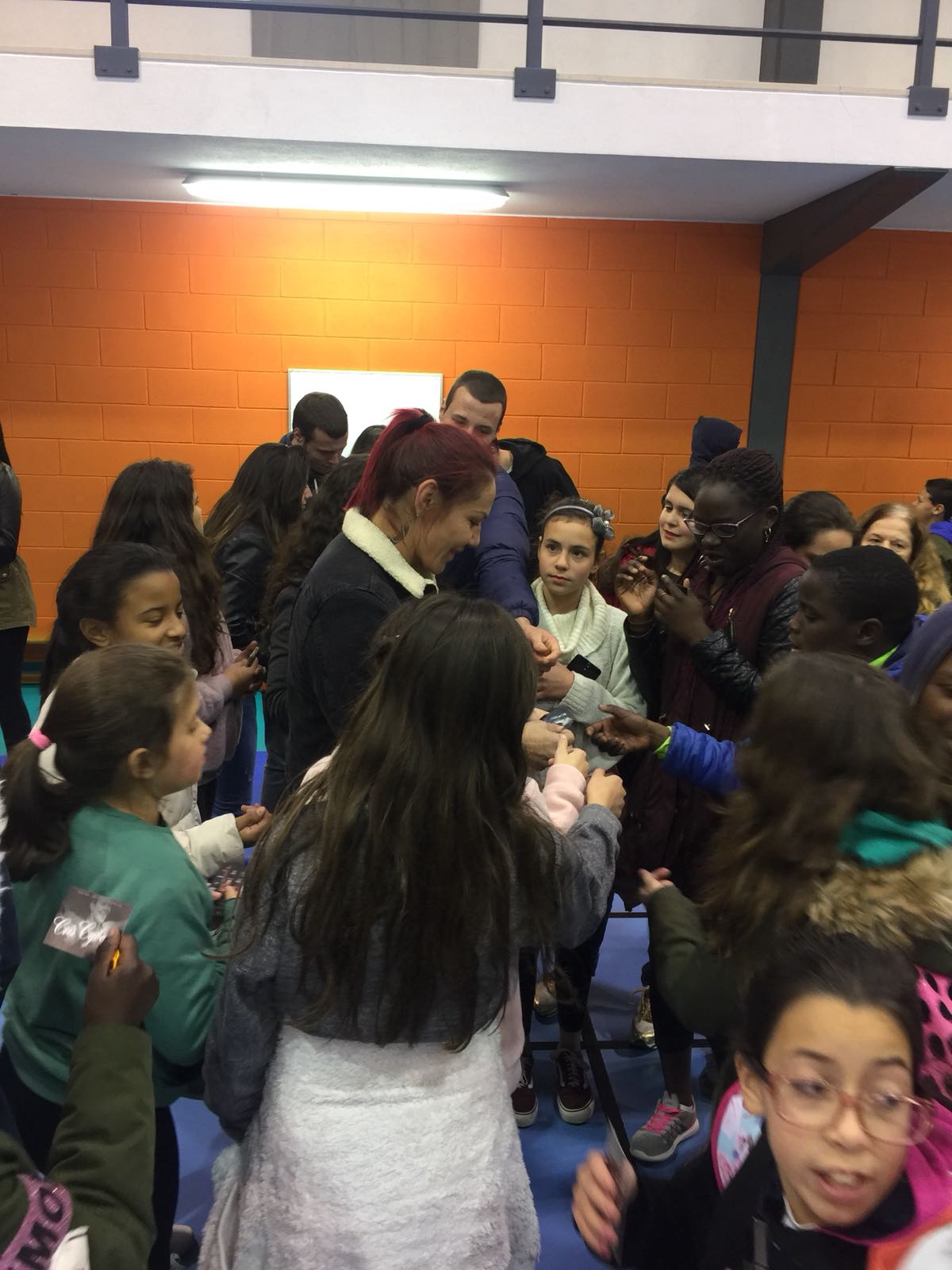 Since defending her 145lbs UFC World Title against Holly Holm Dec. 30th in Las Vegas, Cris Cyborg has been active in the community with various social projects and community outreach activities.
In her latest public appearance Cyborg visited 2nd and 3rd grade students attending the School of Alcabideche in Cascais Lisboa Portugal.
The students got an opportunity to listen to Cyborg's story and hear what type of dedication and hard work it takes to reach the goals you set for yourself.  Sharing her own testimony Cyborg spent time with the children explaining the importance of commitment and persistence when reaching to obtain your goals.
The kids got an opportunity to meet Cyborg, who became the first UFC Champion to visit the country of Portugal with their UFC Championship Belt.
Cyborg who has been in Portugal all week, had this to say about today's experience, "Today was a very special chance for me to give back to the community.  My heart has 1,000 joys seeing the excitement that the kids had from the experience.  Today the goal was to plant the seed of hard work and discipline into the hearts of all the amazing children, it was inspirational not only for them but for me, I am truly blessed by this opportunity to share my testimony and experiences with these kids, who are the future of the world!"
Cyborg who is rumored to be fighting Amanda Nunes in Las Vegas this July has several other public appearances scheduled in Europe before returning back to the USA to start preparing for her next UFC Championship title defense.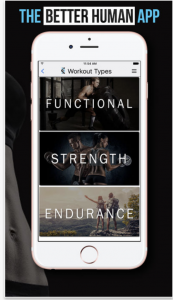 If you are not using the BETTER HUMAN APP as you are trying to reach your 2018 New Years fitness goals, make sure you download the APP.  Get the premium access and use the discount code: CYBORG to save.  BHA is the easiest most effective way to manage your micro and macro nutrients while storing workout details and fitness planning all in the same place!  Do yourself a favor a get started on your path to fitness success TODAY by  downloading for the Iphone HERE and if you are an ANDROID user HERE.