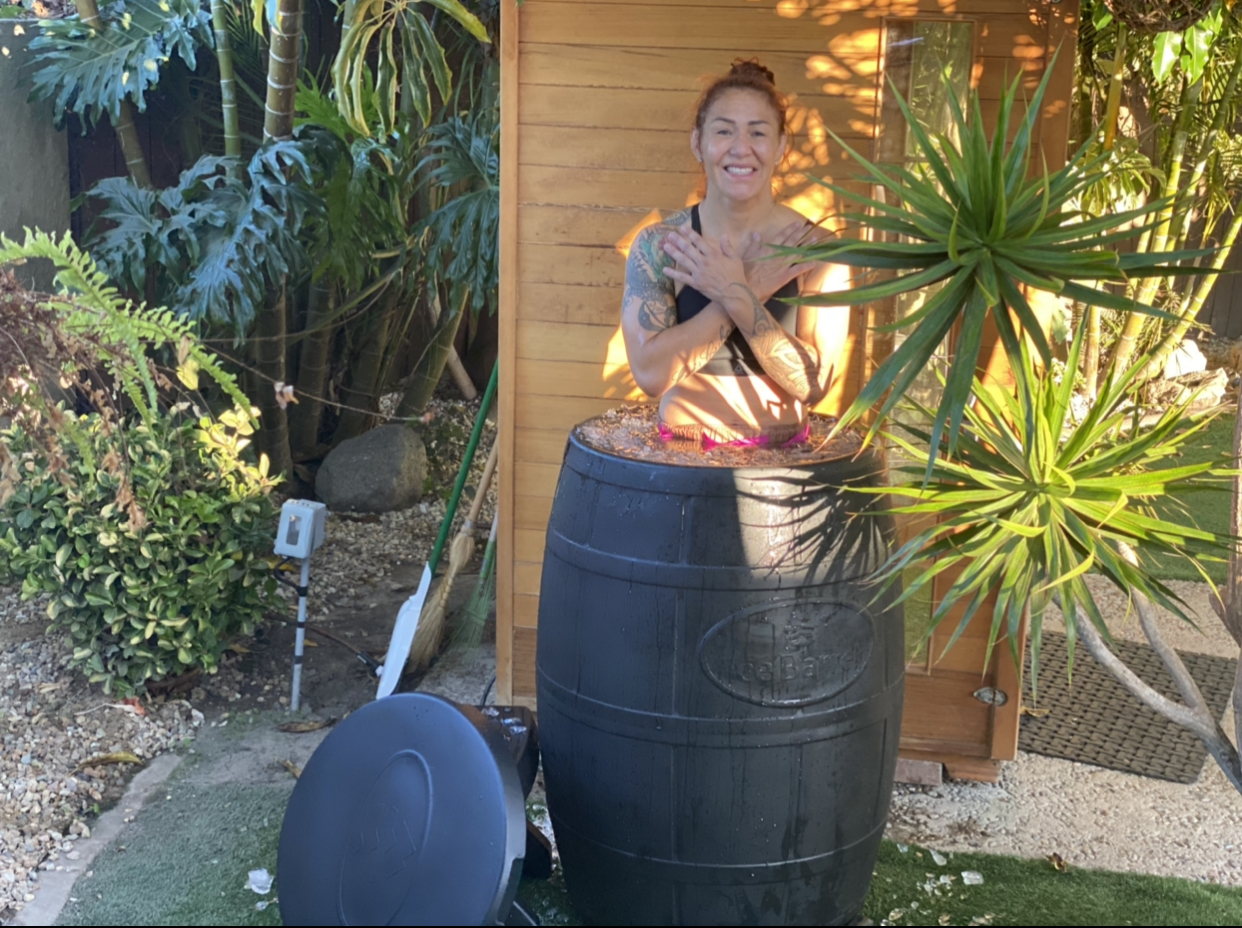 Cris Cyborg is the only professional fighter in the sport of Mixed Martial Arts to win every world championship in the sport within a single weight division.  A Brazilian Jiu Jitsu Black Belt under Cobrinha, Cyborg has been competing in professional MMA for over 16 years, and is recognized as the only Grand Slam Champion in the sport after grabbing victories in Bellator MMA, UFC, Invicta, and Strikeforce promotions.  As a long reigning champion in the sport, one thing Cyborg takes serious is her training and her recovery.
From owning a hyperbaric chamber, an LED bed, to having an inferred sauna at her house, or heading to Medellin Colombia and BioXcellerator for Stem Cell treatments, Cyborg is committed to helping her body recover the best ways possible.  While her team has found multiple solutions for recovery, a classic solution for Cyborg has constantly remained the good ol' fashion 'Ice Bath', which is why she was thrilled to receive the Ice Barrel as a gift ahead of her next Bellator MMA fight.
With just a couple of bags of Ice, the Ice Barrel transforms into the perfect ice bath for recovery.  Cyborg who regularly (up to 4 days a week) enjoys an Ice Bath, had this to say about her Ice Barrel, "I love how simple and easy it is to get inside the barrel, and I love that I can store the water inside safely without having to dump all of the water down the bathtub drain after each use, allowing me to save water for everyone."  Overall Cyborg rated the Ice Barrel as a 10 out of 10.  Fans on Cyborg Nation interested in the Ice Barrel can purchase it here, and by using code: CYBORG will receive a discount on their purchase!