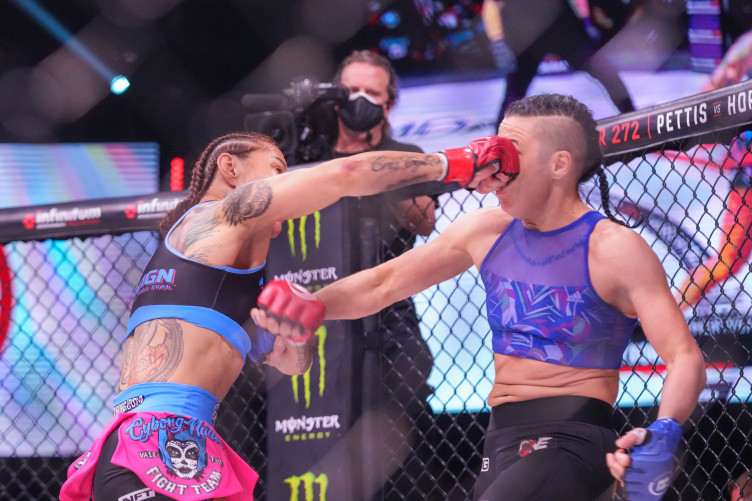 Cris Cyborg talked about her retirement plans and if she is planning on retiring any time soon. She had an interview with MMA junkie and stated "I always like to learn, I never stop learning," Cyborg told MMA Junkie. "I never think I'm the best at everything. I never think there's nothing to learn, I think this makes the difference. I always respect my opponent. I always like to learn in training. So, I think this is the thing – it's discipline. I know I have a lot of discipline." Cyborg made it clear that she wants to continue fighting for a long time and after her fight, she even said that she was willing to fight anyone that wanted to fight her including Cat Zingano and Kayla Harrison. 
For me now, I don't feel like I have to fight to prove anything, I really fight because I love my job and it's an opportunity to share my faith and continue to my community work, my missionary work. This is what I love to do and share my faith with my fans. If one time I feel in my heart, if God tells me, 'Cris, it's now time to change,' then for sure, I'm going to change.
"I'm happy to compete now, and for sure in the future, I want to have my kid too," She said "But I'm really happy at the moment. I'm not thinking about this (retirement) yet, I just continue training and be ready for the next one."
Cris Cyborg is a world MMA champion, today she fights in Bellator however, she is the champion of three other corporations such as Strikeforce, UFC, and Invicta, which makes her the only Grandslam Champion of the world. Cyborg has a record of 25-2 all of the girls Cyborg has ever fought has huge names in the fighting and MMA sport and are great athletes like Holly Holm, Amanda Nunes, Julia Budd, Arlene Blencowe, Leslie Smith, Tonya Evinger, and many more girls. Her last fight was against Sinead Kavanagh which was finished in the first round by the champion Cris Cyborg with a great knockout just in one minute and thirty-two seconds into the fight. 
Sinead Kavanagh is an Irish female MMA fighter who is now currently fighting in the featherweight division on Bellator and faced the beast Cris Cyborg on November 12. Fight Matrix had her ranked number 10 Women's Featherweight from April 2021 till July 2021. And as of October 5, 2021, she is #5 in the Bellator Women's Featherweight Rankings with Cyborg being number one and being the current champion of the event. Sinead Kavanagh has a record of 7-5 and she has also fought tough fighters like Arlene Blencowe, Leslie Smith, Olga Rubin, Katharina Lehner, and other fighters too.