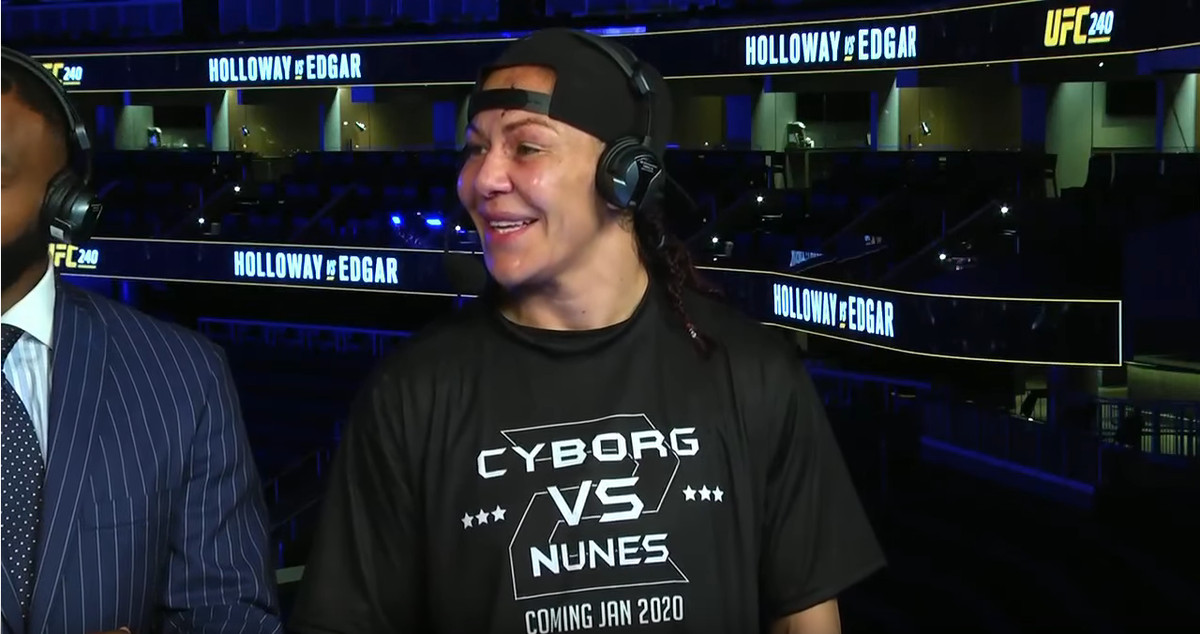 Cris Cyborg made history in 2020 by becoming the CBS Sports MMA Fighter of the year after going 2-0 following her reunion with promoter Scott Coker by joining the Bellator MMA Featherweight division.  A Brazilian Jiu Jitsu Black Belt, Cris Cyborg signed with the promotion following completing a 6 fight contract with UFC ending her tenure with an impressive 5-1 record including becoming the promotional champion. Following an upset defeat to Amanda Nunes in 2018, Cris Cyborg finished out the remaining bout of her contract by securing a dominate 3 round performance over former Invicta FC Champion Felicia Spencer when the UFC was unwilling to give her a rematch against Amanda Nunes as the final bout of her contract.
Nunes who immediately after the victory went to social media to declare she would be returning to the Bantamweight 135lbs division and that Cris Cyborg would have to wait 2 years for any eventual rematch, only to continue avoiding the fight when Cris Cyborg officially became a free agent by coming out and saying Cris Cyborg would have to fight Kayla Harrison at 145lbs before a rematch could be made.  While Dana White and his matchmakers have allowed elite talents like Julia Budd, Cat Zingano, Arlene Blencowe sign with Bellator MMA they have also allowed top prospects like Kayla Harrison and Claressa Shields sign with other promotions instead signing featherweights like Danyelle Wolfe in an attempt to fill a division.  In response to Amanda's latest comments Cyborg had this to say;
"Soon after the fight she gave interviews saying Cyborg will have to wait 2 years for the rematch, but I had 1 fight remaining on my contract just like Megan Anderson only instead of giving me Amanda Nunes they gave me Felicia Spencer in Canada (you guys watched that fight)….I became a free agent…and saw my best opportunity to sign with Bellator MMA"
What do you think Cyborg Nation? If Dana White really believed Amanda Nunes was the GOAT why wouldn't he want her to defeat Cris Cyborg again? With no actual division in the UFC at 145lbs and no bigger fight to be made in Women's Mixed Martial Arts why wouldn't the UFC work with a promoter willing to send their fighter's to compete in a cross promotional bout to give the fans the biggest possible fights, that the most fans want to watch? Leave you comments below.