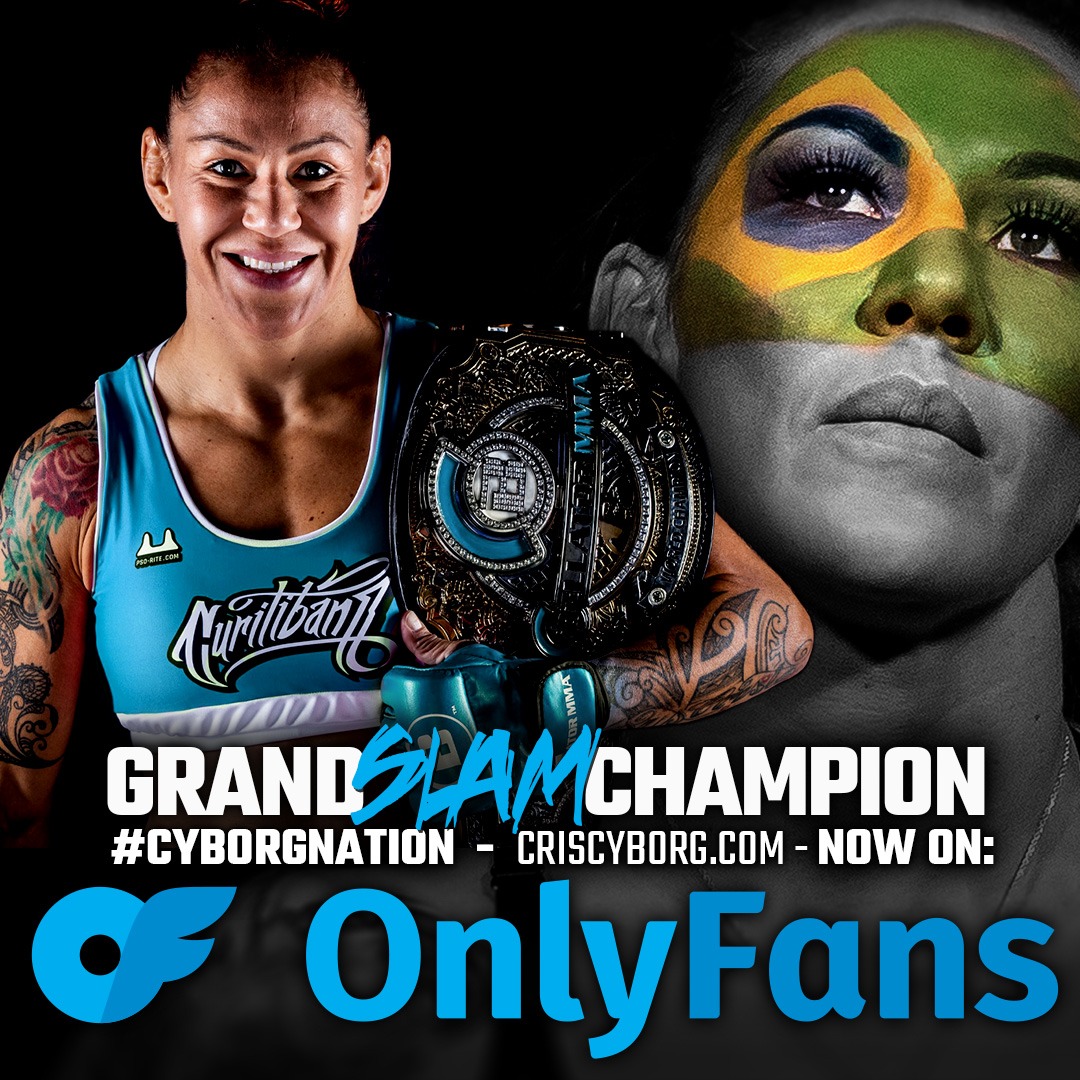 Cris Cyborg is recognized as a pioneer in the sport of MMA.  The MMA Grand Slam Champion has won GOLD in every major organization in the sport including Bellator MMA, UFC, Invicta FC, and Strikeforce.  Seen as a pioneer who helped create opportunities for other female athletes throughout her career, Cyborg announced today that she has officially joined OnlyFans as an Athlete Ambassador.
OnlyFans is an internet content subscription service that allows content creators to build a direct relationship with their fans on a platform that has no algorithm and over 200 million users.  As part of her partnership Cyborg will star in and executively produce a weekly digital series to be showcased on the OFTV platform.  The partnership will place Cyborg's content alongside other OFTV stars such as Boxing Great Floyd Mayweather, Hip Hop Stars DJ Khaled and Fat Joe, former NFL superstar Terrell Owens, and a growing list of Celebrity talent.
Cris Cyborg who is a Christian by faith, had this to say about the partnership "I am excited to be able to executively produce a weekly digital series that is going to give me an opportunity to motivate and inspire my viewers.  The OFTV series will follow my real life journeys in Fighting, Community Outreach, Travel, and give fans a glimpse of what is important to me.  I am excited to have the chance to create positive content that will continue to showcase the legacy I am wanting to leave outside of the cage once my fighting career is finished."
Cyborg who was one of the fist mixed martial artist to create a fight week digital series will become the executive producer over the new Digital Series which will give fans an inside look at the Athlete both inside and outside of the cage as she details life over the next year.
Cris Cyborg who is competing in her first professional boxing fight Sunday, Sept 25th in her native hometown of Curitiba Brazil will be releasing the first episode of her digital series Friday Sept. 23r, be sure to Subscribe FOR FREE so that you are able to view the channel from the first episode forward!