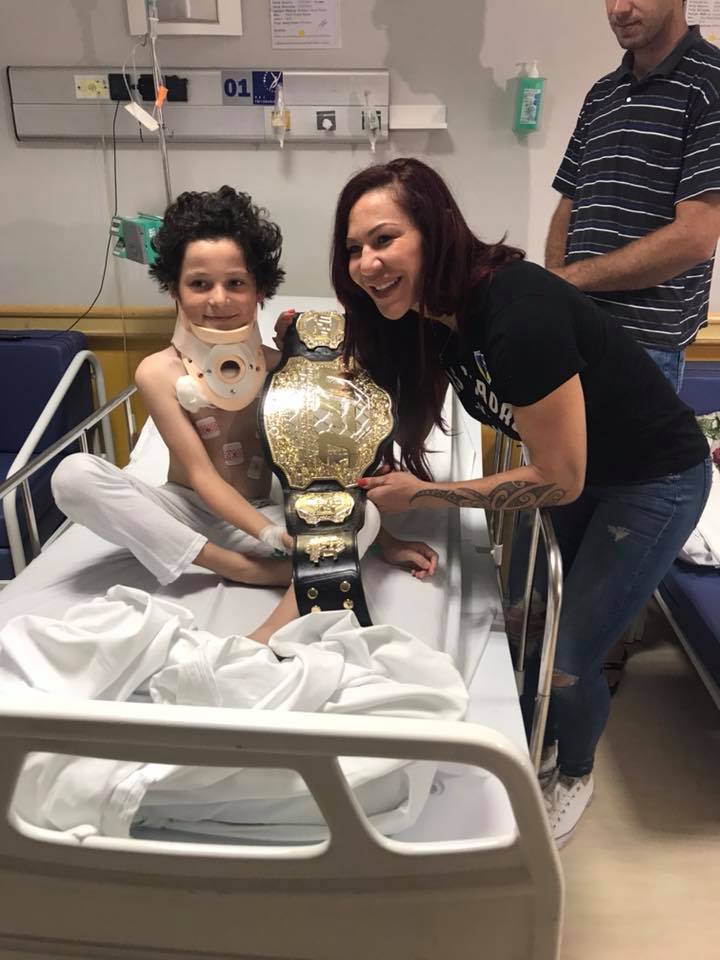 Cris Cyborg has been undefeated for over a decade in the sport of MMA, and as impressive as those performances have been, it is what she has been doing outside the cage that is changing lives.  Cyborg, who was recently given the title of "GodMother" for the Erastino Chidren's Cancer Hospital project spent time visiting the construction site which is expanding to accommodate more kids and continue bringing technical advancements in the treatment and care facilities which will e the first Onocopediatrico hospital in the South of Brazil once complete.
Cyborg went on to tell reporters,"I do not want to be recognized only as a fighter, but also as someone who has done something important to other people. That's why I support Erastinho and all those who fight against cancer."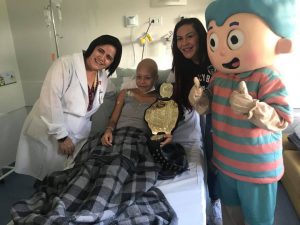 Last Year Cyborg was able to visit the facility twice.  The first time was last April when she was recognized as the Invicta FC Champion, but the UFC had not built her division yet.  The second time Cyborg visited the facility, she actually DONATED HER UFC BELT to the hospital.
Currently in Curitiba for an MMA event that she is promotion in Colombo on the 7th of April, Cris took time to visit the facility, speak to the kids, and tour the expansion and construction that has occurred since her last visit at the hospital.


Cyborg Nation Eat To WinIf you are looking to start off the summer right, get started with my functional meal and diet plans.  Working together with the creators of the Better Human App we have developed an easy and convenient shopping list and meal plan that will help you reach your micro and macro intake needs.  To get your hands on the plans, click here!