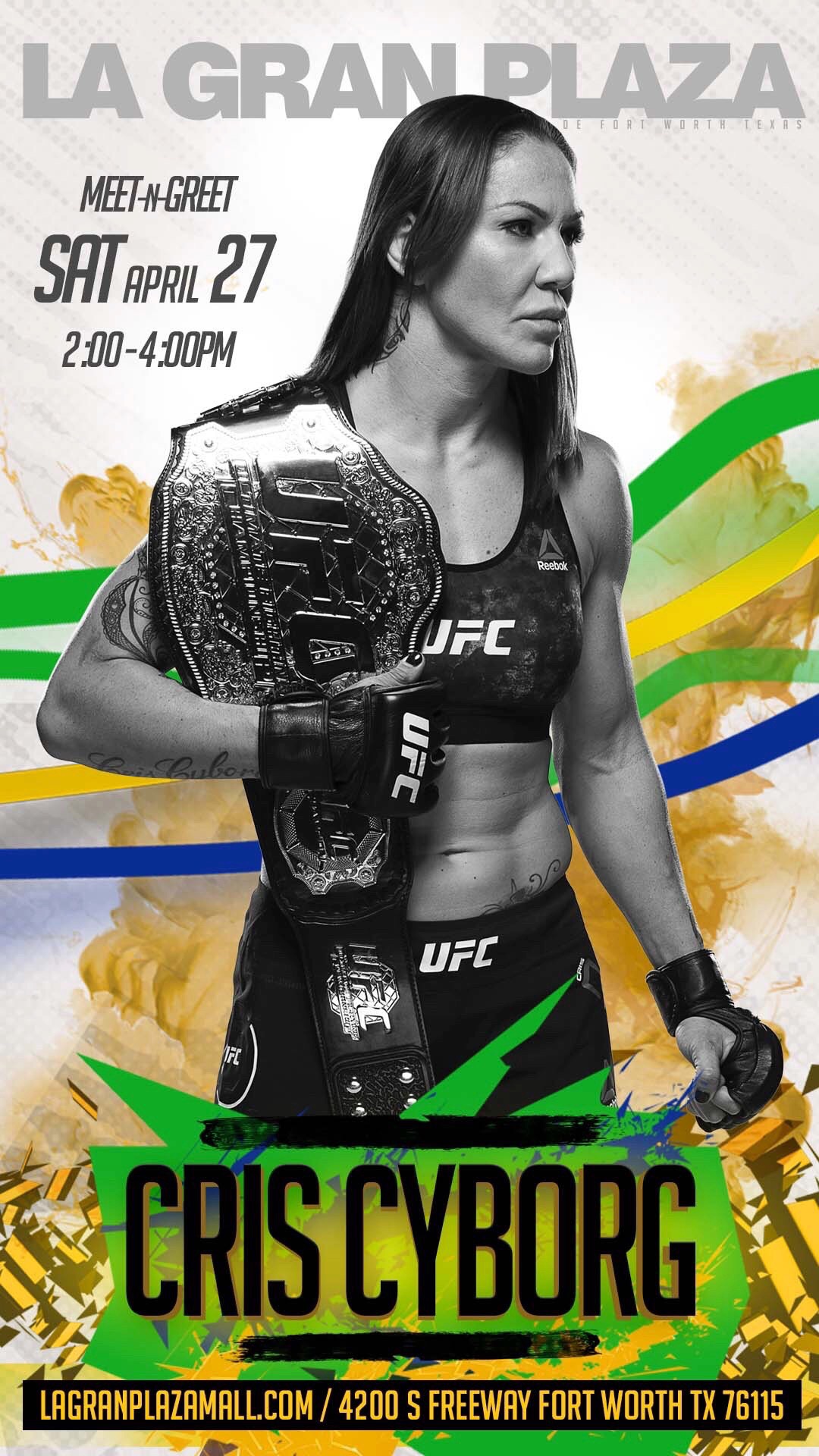 We are excited to announce that Cris Cyborg will be making a personal appearance in Texas THIS SATURDAY from 2-4 PM at the La Gran Plaza in Dallas Fort Worth.   La Gran Plaza is a mall in Fort Worth Texas offering great stores, good food, and tons of family-friendly entertainment.  Located conveniently at 4200 South Freeway, at W. Seminary & 35W the mall is regularly as open as early as 8am. Check out more of La Gran Plaza here.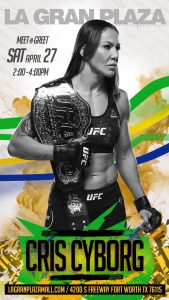 Cyborg who recently returned from South Africa and Uganda while doing humanitarian projects has been producing a 7 part Digital series with Pso Rite and Extract Labs entitled Cyborg Nation Destination Africa.  The season finale will be back next week with a Tuesday April 29th premier.  Be sure to subscribe with notification so that you do not miss a video!

Fans wanting to meet Cyborg in Texas this weekend should get to the mall early as Cyborg is looking forward to meeting everyone and taking a picture with them!  If you go to the event this weekend, be sure to follow Cyborg on Instagram and use the Hashtag #CyborgNation when posting your pic for a chance at a re share.