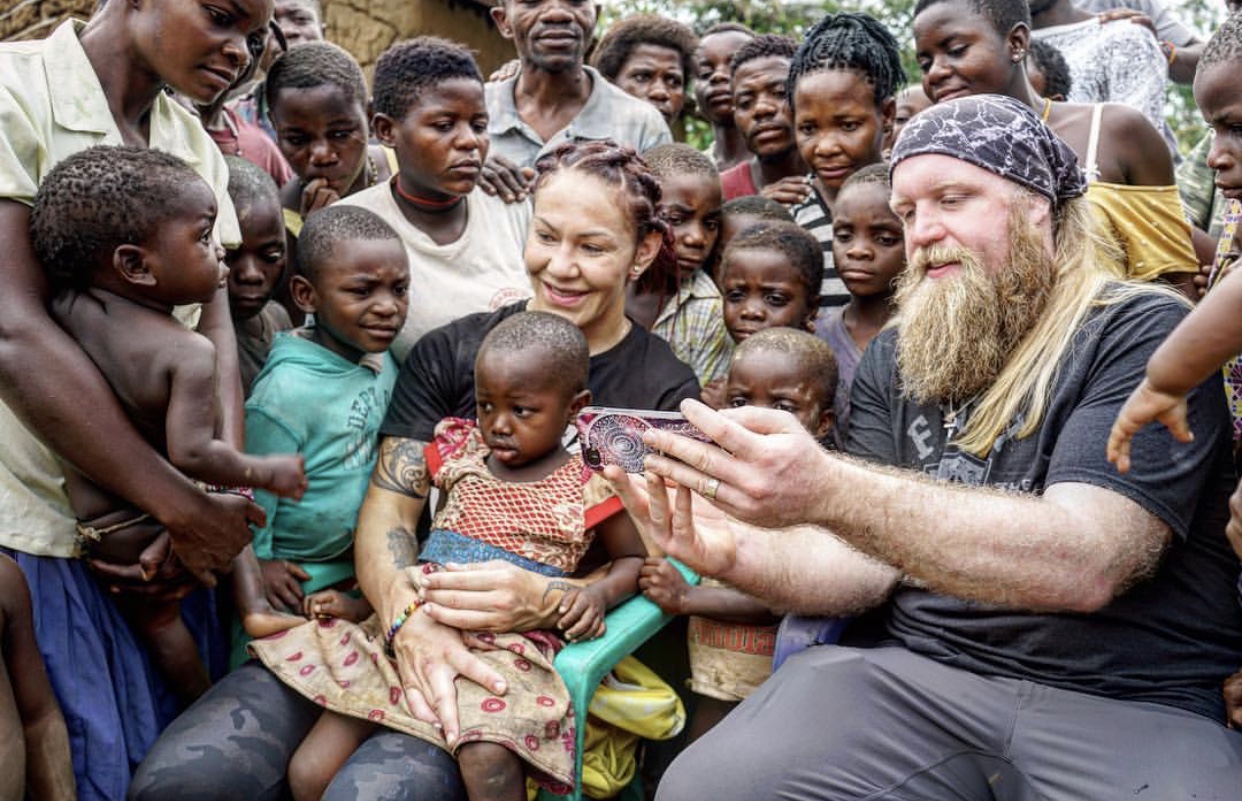 In anticipation to the April 30th season finale of the 7 part digital series Cyborg Nation Destination Africa where 3x World Champion Cris Cyborg will team up with Bellator Heavyweight contender Justin Wren to help two villages in Uganda that are in need, Cyborg has teamed up with A Good Print to release a once in a lifetime, limited print helping to raise funds for the Fight For the Forgotten charity.
CRIS CYBORG RELEASES CHARITY CAMPAIGN WITH A GOOD PRINT
BENEFITTING JUSTIN WREN'S FIGHT FOR THE FORGOTTEN
Los Angeles, CA (April 23, 2019) – Cris Cyborg has teamed up with A Good Print to release a campaign benefitting Justin Wren's Fight for the Forgotten.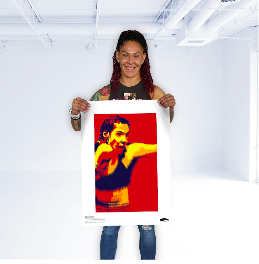 "Fighting is a blessing. It's a blessing that has given me the ability to compete and travel all around the world. Seeing so much out there has opened my eyes to the dangers that exist right next to our communities. All of us together have to do something. Cyborg Nation is a powerful one. If we join forces, we can create an unstoppable army capable of fighting for those who cannot fight for themselves. Instead of fighting against the world, our battle is a simple one – to change the world," Cyborg said.
The campaign will run for ten days only and $10 from every print sold will go directly to Fight for the Forgotten. After the 10 day run period, the one of a kind Cris Cyborg art piece will no longer be sold. The project will be live at Agoodprint.com from April 23, 2019 at 12:00am EST through May 3, 2019 at 12:00am EST.
To learn more, please visit agoodprint.com, @CrisCyborg  or A Good Print @agoodprint on Instagram.
ADDITIONAL KEY ART

ABOUT Fight for the Forgotten
Through his Fight for the Forgotten initiative, Justin "The Big Pygmy" Wren is fighting to empower those who don't have a voice – from the forgotten people around the world affected by the water crisis, to the bullied in our own neighborhoods and schools.
ABOUT A GOOD PRINT
A Good Print operates at the intersection of art and culture with one goal in mind: to bring more "good" to the world. We're focused on changing the world by providing more opportunities for artists and supporting organizations that help make the world a better place. How do we do it? A Good Print teams up with influential people (musicians, athletes, and cultural icons) to create super simple, modern art prints. The prints are released in collaboration with the influential person, available to his/her fans for 10 days only, and $10 of each print sold goes to a cause that the influential person is passionate about. For more information, go to agoodprint.com or e-mail [email protected]
Be sure to subscribe and turn on notifications to Cris Cyborg's verified Youtube page, besides next weeks upload of Cyborg Nation Destination Uganda there are weekly videos giving fans an opportunity to see rare glimpse of the behind the scenes person that is Cris Cyborg. If you have enjoyed the Africa series, do not forget to visit the producers of the series Extract Labs and the Pso-Rite massager.