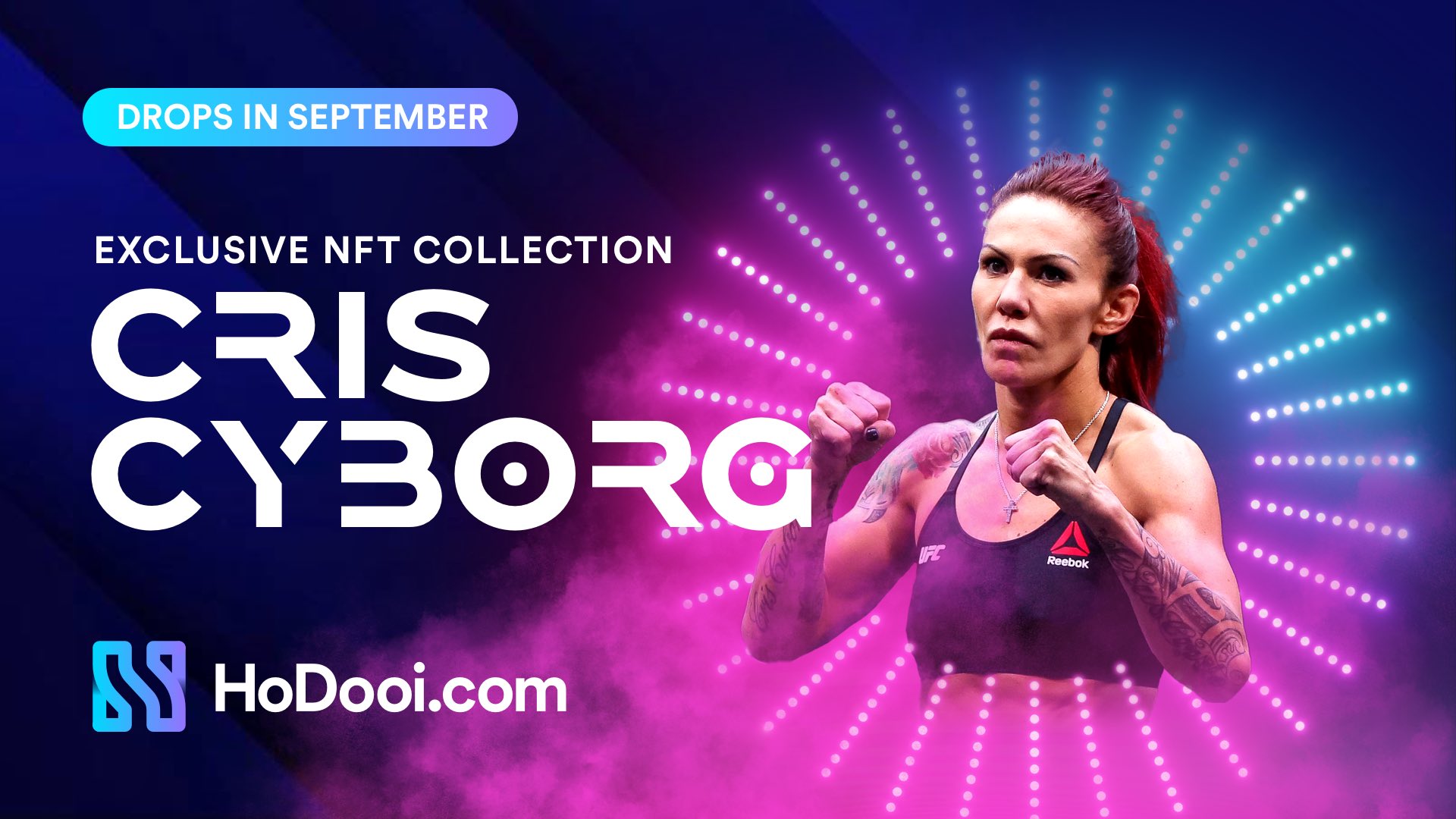 If you are a fan of sports collectibles, then you have probably heard how the NFT craze has taken over collecting with the NBA's launch of Top Shot and the UFC's recent partnerships with Dapper Labs and Panini to produce NFT collectibles, the industry doesn't look to be slowing down any time soon.
In March of 2020 when Cris Cyborg partnered with Nifty Gateways to release her first NFT series, she became the 1st professional athlete to offer their fans a Non-fungible token, which is a unit of data stored on a digital ledger known as a blockchain which guarantees it's authenticity as unique and not interchangeable.  The original release featured two NFT designs with one having 250 editions priced at $10 and the other having 10 editions priced at $500, with both sets selling out.  The most recent set of 250 resold for $1,300 while the most edition of 10 resold at $10,000
Sept 13th, Cris Cyborg will be releasing her 2nd NFT collection on the HoDooi platform, which was founded by Matt Luczynski the former founder of Travala.com and featured the record breaking release of Tyson Fury's first NFT which sold at auction for just under 1 million USD.
We will be releasing 270 NFTs in the collection ranging from 'Buy Now' and 'Auction'. The collection is entitled 'Traits of a Champion' and was developed in collaboration with Swedish Artist Andrè to capture the traits of; 'Confidence, Preparation, and Focused'- perfectly inside of the 'Traits of a Champion' series.
In preparation for the NFT release, you will need to have a Hodooi.com account, you can think of this as an 'Ebay for NFTs', it is a website where you can buy, sell, create, and store your NFT collection.