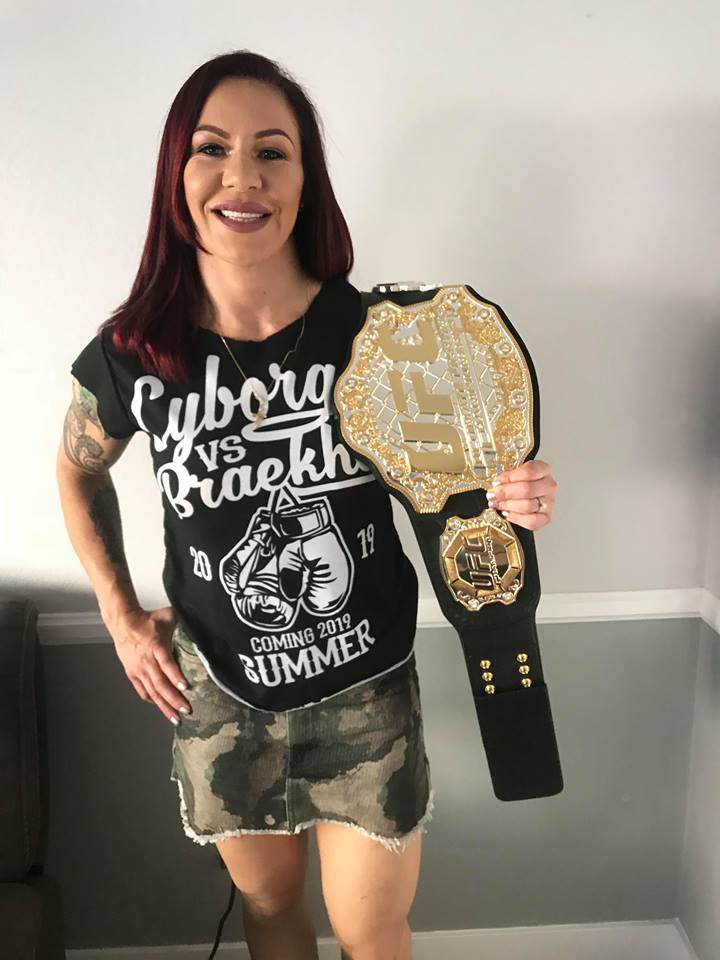 With Cecilia Braekhus making history tonight becoming the first female fighter to compete on HBO, she joined a long list of storied boxing champions who have been showcased on the Network. Braekhus is the only female to capture the WBA, WBC, IBF, and WBO world titles unifying them all at the same time. The only other boxers male or female to have accomplished that are Bernard Hoplkins, Germain Taylor, and Terence Crawford.
Entering into her Cinco De Mayo fight tonight on HBO Cecilia Braekhus has a perfect 32-0 record in the sport of boxing, having never suffered a defeat. After years of trying to fight Holly Holm, who eventually retired to pursue a career in the UFC Braekhus finally gets to make her USA debut against fellow champion Kali Reis.
Cyborg who is attending the StubHub event in Carson City California, applied for a boxing license and was approved as a professional in the state of California says that she is "hopeful to fight Braekhus in the summer of 2019."
Cyborg who has a professional MMA record of 20-1 has not suffered a defeat since her first professional fight against Erica Paes where she suffered a dislocated elbow injury in the first round while attempting a soccer stomp, which was legal in competition. Cyborg most recently beat Yana Kunitskaya at UFC 222 with a previous victory over longtime Braekhus rival Holly Holm with an impressive performance that most critics scored 4 rounds to 1 in Cyborgs favor.
When asked why Cyborg would like to transition to boxing for a fight with Braekhus she had this to say, "I really respect her as a champion. She is considered #1 P4P in Boxing. The guys got to see the #1 P4P fighter in Boxing Floyd Mayweather fight UFC Champion Conor McGregor and I think the history of women's combat sports deserves to see what would happen if the #1 P4P Female MMA fighter faced the #1 P4P Female boxer. I love to challenge myself and after having competed in Brazilian Jiu Jitsu, Wrestling, MMA, and Muay Thai this just seems like the next evolution. I am at a point in my career where I want to make the biggest fights for my fans and this is one of those opportunities."
While an expected UFC 226 fight is on the table for Cyborg if Amanda Nunes is able to win at UFC 224 in Rio, Cyborg's next contender Megan Anderson will not be facing the UFC champion in her promotional debut, but rather a fighter who Cyborg already defeated in Holly Holm. If Nunes is not available to fight UFC 226 in Las Vegas, Cyborg will have to wait until the conclusion of the Holm Vs Megan Anderson bout at UFC Chicago before being able to determine her next fight in the UFC. There has been rumored talk about the UFC getting involved with boxing under the creation of a ZUFFA Boxing.