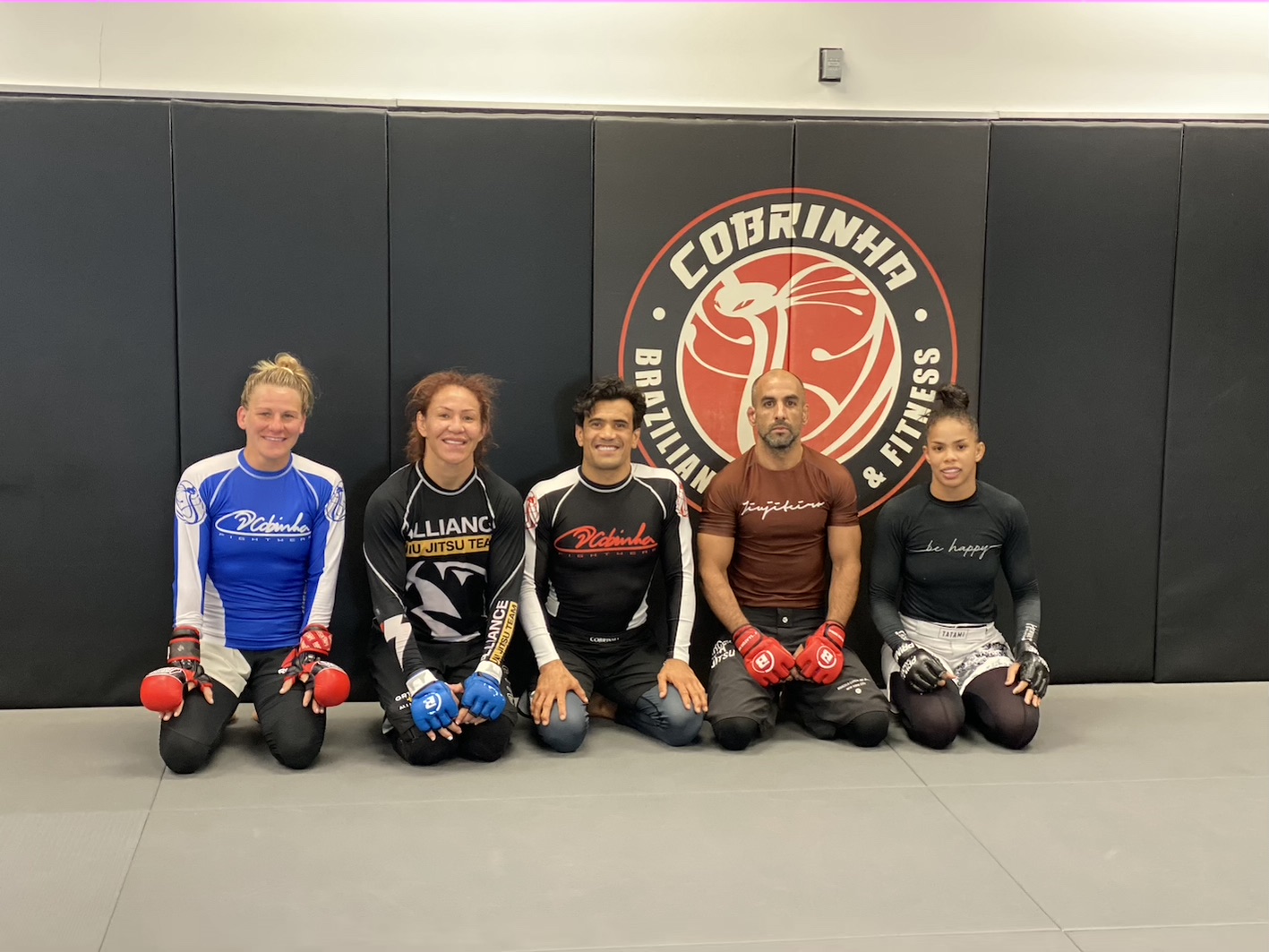 It appears that ahead of Bellator 259, Champion Cris Cyborg has again dedicated herself to the art of throwing her opponents as recent pictures show that she has brought Brazilian Olympic Judo star Dione Barbosa into her training camp ahead of her May 21st rematch against #4 ranked Leslie Smith.  Barbosa who competed at the London Olympics representing Brazil has been considered a protege of the sport before she retired to focus her dedication on the sport of mixed martial arts.
While fans have long clamored to the idea of a Cris Cyborg V Ronda Rousey matchup, and most recently showing some interest in a Cris Cyborg Vs. Kayla Harrison matchup, fans have yet to see Cris Cyborg face off against a high level Judokan.  A Brazilian Jiu Jitsu Black Belt, Cyborg has won 2 world championships in BJJ and recently picked up her first career submission victory by RNC at Bellator 249 against 2x World Boxing Champion Arlene Blencowe.  Will we see Leslie Smith attempt to use wrestling and give Cris Cyborg an opportunity to use her Judo training as a counter, or will fans see Leslie Smith the Muay Thai veteran use her striking May 21st?  Fans can watch the Bellator 259 fights live on Showtime in the USA and ESPN in Brazil.
Brazilian Olympic Star Dione Barbosa is considered one of the top combat sports prospects from South America and has captured a 3-1 professional MMA record after a short undefeated amateur career.  Long recognized as one of the top emerging young talents, Dione Barbosa currently holds the rank of Brazilian Jiu Jitsu Brown Belt under Damien Maia and will spend her time in the USA training under Master Rafael Cordeiro at the King's MMA academy in the USA as she prepares for her Debut in America.