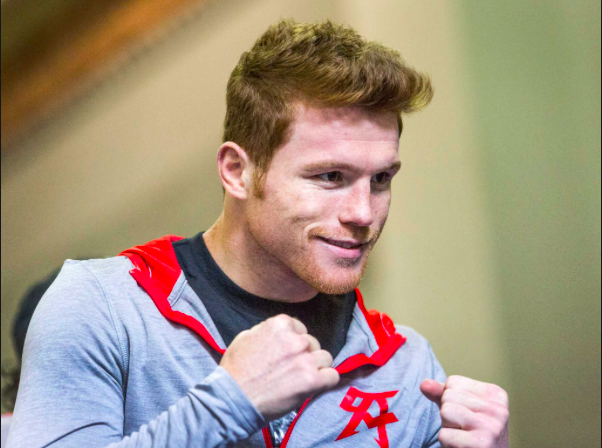 As crazy as it sounds, Canelo Alvarez has actually taken samples of his hair and sent them off for testing to help prove his innocence in his latest doping scandal.It's believed by some that hair follicle testing is the best method to determine whether a person is using clenbuterol for doping or for if they tested positive by eating contaminated beef. If a person is using clenbuterol for doing over a prolonged period of time, then the substance will remain in that person's hair for a long period of time than if they accidently tested positive by eating meat.
The Nevada Commission took some of Canelo's hair last March and had it tested at the Sports Medicine Research & Testing Laboratory in Salt Lake City, Utah, according to Dan Rafael of ESPN. The results of the best were as follows according to ESPN.com: "Hair sample tested for clenbuterol. Clenbuterol was not detected."
"They found traces of clenbuterol in his system and if he was using it (to dope) there would probably still be enough in his system that it would show up in his hair," De La Hoya said to ESPN.com. "We did the hair test to prove this was accidental. Canelo is telling the truth about the meat contamination and he went far and beyond what he had to do by agreeing to have this hair test done so he can keep on proving that he is an innocent fighter," De La Hoya said.
Still no word if the NSAC is going to take the hair samples into consideration with this case, but it latest does appear to support the theory that the Clenbuterol entered the system of the boxer through contaminated meat and digestion aimed at enhancing performance.