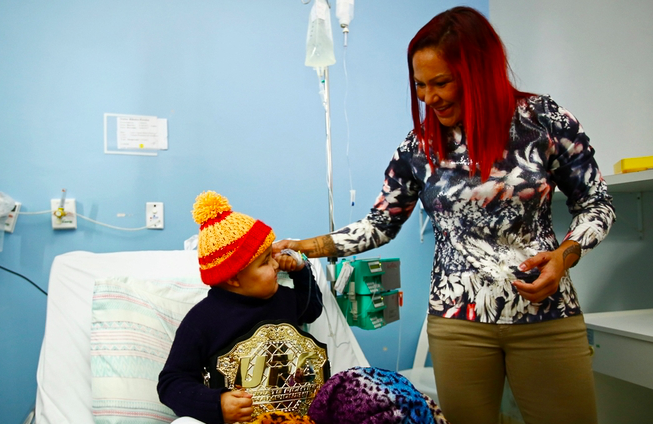 Canal Combate has started the production on a TV series which will give never before access into the story and life of 3x World MMA Champion Cris Cyborg.  Channel Combate is one of the leading television stations for fight fans in Brazil, and the series will be directed under Rodrigo Astiz which will include scenes captured both in Brazil and the USA.
Born in Curitiba Cyborg is now living in Huntington Beach California. Divorced from her ex husband Evangelista Dos Santos, Cyborg suffered a career changing suspension in 2012 following a win over Japan's Hiroko Yamasaki.  Cyborg now a 3 promotional champion has won belts with Strikeforce FC, Invicta FC, and the UFC at the featherweight 145lbs division.
The series on Combate will address all of these different moments in the life of Cris Cyborg, and will show a great deal of behind the scenes access into her life.  Cyborg who has remained undefeated in MMA for over 13 years, is not the first fighter to share their story on the big screens. Former UFC Champion Jose Aldo put his life into a movie entitled "Tougher than the World", while all time-great Anderson Silva had his own documentary series made called "Anderson Silva: Como Aquas"
If you haven't watched the Youtube Documentary released about Cris Cyborg following her UFC debut, documenting her weight cuts to 140lbs before the UFC's creation of the Featherweight division, check it out below!