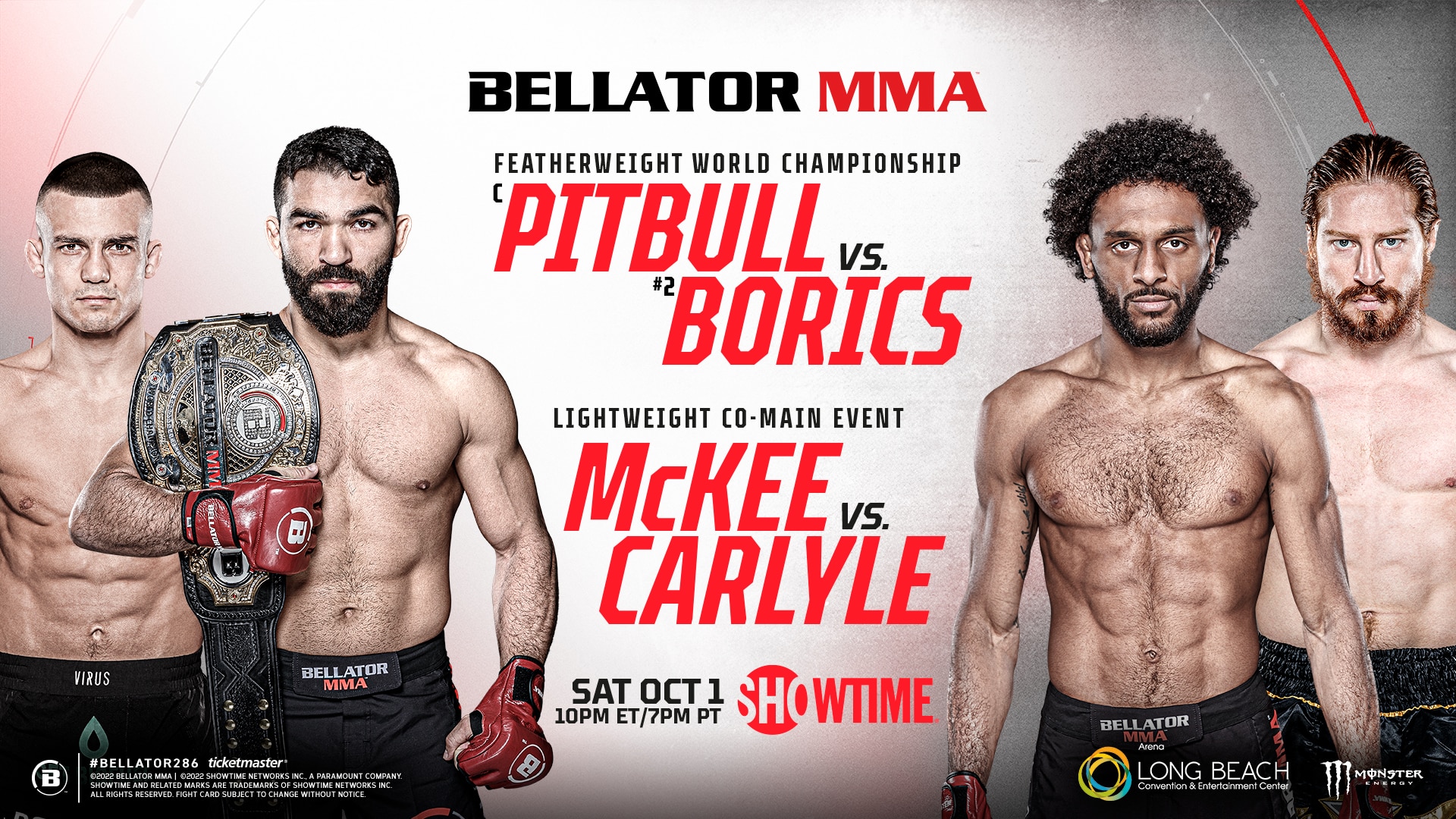 Fight fans are in for a treat as Bellator 286 bring the promotion to Long Beach California for one of the most stacked events of the year. The Main Event features Brazilian MMA Legend Patricia Pitbull against the Up and Coming 18-1 Adam Borics and the Co Main event features Long Beaches own Aj Mckee as he battles UFC veteran Spike Carlyle at his new weight class of 155lbs.
Also on the card is former California Wrestling standout Aarong Pico taking on Canada's best featherweight Jeremy Kennedy.  The alway entertaining Juan Archuleta will battle against Perus Enrique Barzola and the hard hitting Islam Mamedov faces the 13-11 Nick Brown.
Also on the card max Rohskopf will battle Mine Hamel, Richard Valencia will take his undefeated record against veteran Cee Jay Hamilton and a pair of Russians will battle against each other as Khadzimurat Bestaev fans Khalid Murtazaliev.  Rounding out the card Keoni Diggs will battle Ricardo Seixas, Jay Jay Wilson will take his 8-1 record and test it against Vladimir Took.  Also the 6-0 Lance Gibson Jr. will battle Dominic Clark.  Sumiko Inaba will face Nadine Mandiau, Bobby Seronio against Miguel Peimbert and Weber Almeicda will face Ryan Lilley.
Following the Preliminary action be sure to turn Bellator MMA on Showtime Sports for the full main card.