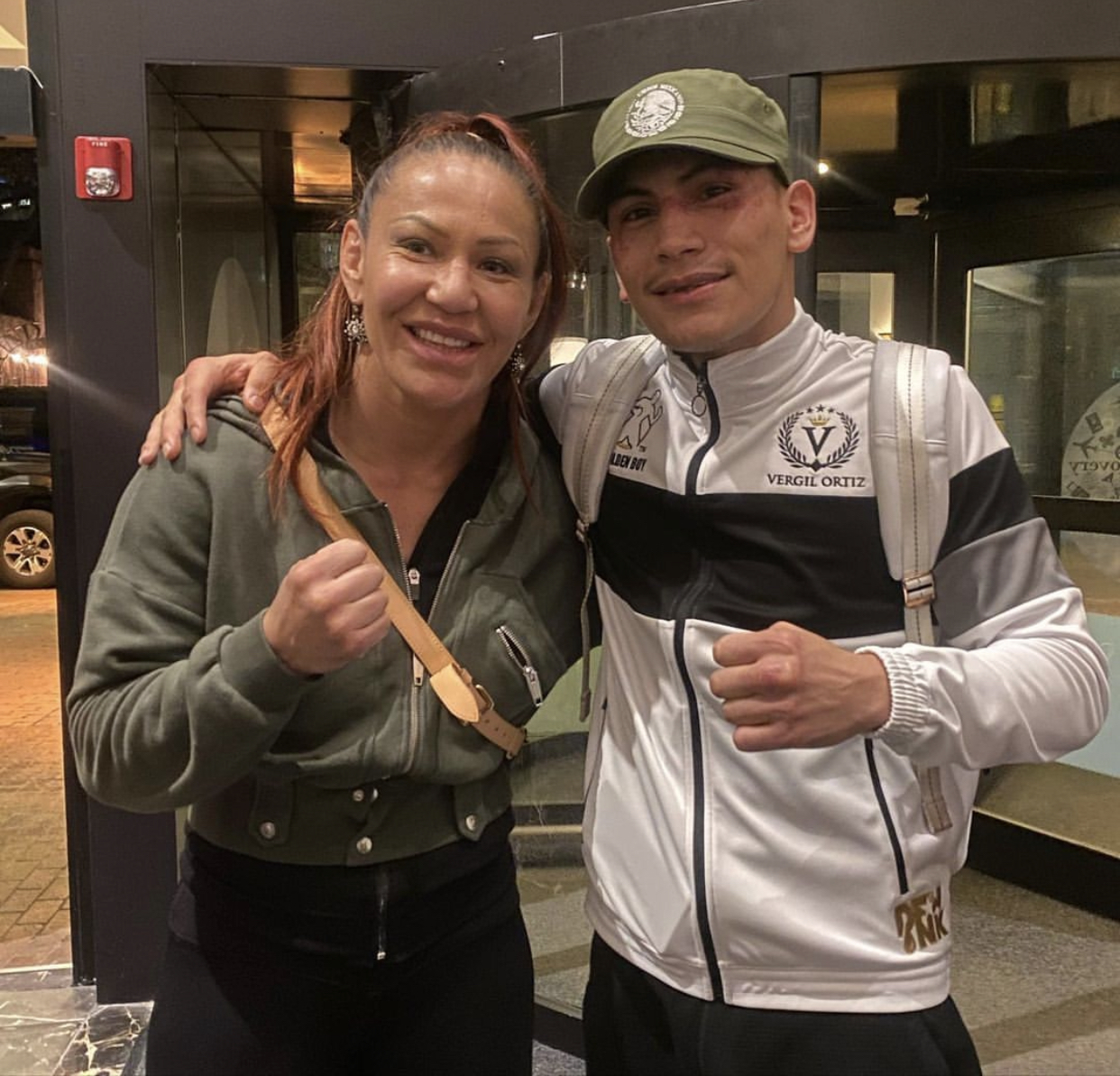 Cris Cyborg is the biggest name in Combat Sports, and with rumors of her crossing over into Boxing sometime in 2021 fans were excited to see her ringside for the Golden Boy promotions bout of Vergil Ortiz Jr. against Dallas local and former world champion Maurice Hooker.  The bout was exciting with Vergil Ortiz Jr. winning by TKO in the 7th round of an exciting back and forth fight that saw the #1 pound for pound prospect in boxing pick up a dominate performance only losing 1 round on the judges score cards before the KO.
Cris Cyborg who has spent parts of the past two training camps with Vergil's father Vergil Ortiz Sr. has shown some of the same talents Vergil Ortiz Jr. showcased in the ring.  Since working with Vergil Ortiz Sr. fans have notice a more patient, confident boxer inside of the cage as Cris Cyborg defeated 2x World Boxing Champion Arlene Blencowe last year to go 2-0 in 2020 and win the CBS Sports fighter of the year after winning the Bellator MMA Championship to become the sport of Mixed Martial Arts only Grand Slam Champion.
Cris Cyborg will be looking to return to the cage soon, with Bellator MMA now showcased live on Showtime Sports in the USA, and ESPN in Brazil look for Cris Cyborg to continue impressing fans with her dominance inside of the ring as she gets set to start her 16 year as a professional fighter in Mixed Martial Arts, Ultimate Fighting style combat.  Who would you want to see make her boxing debut against? Leave your comments below and sound off!