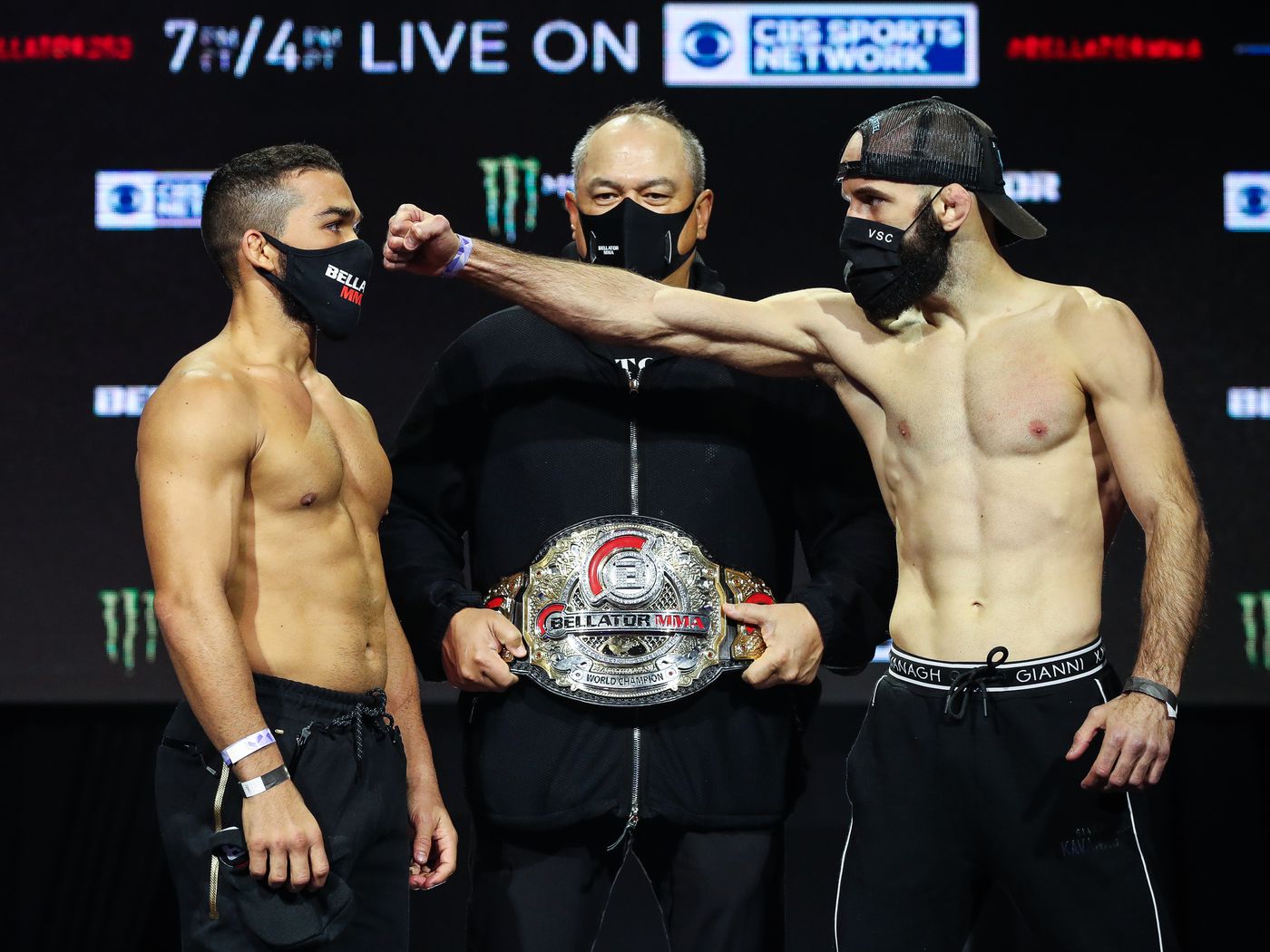 Bellator 252 is the official restart of the Bellator MMA 145lbs featherweight tournament and features the main event of Double Champ Patricio Pitbull Freire against Pedro Carvalho. The Co Main event features a HUGE prospect fight between the unbeaten Yaroslav Amosov and Logan Storley. The full card features Bellator MMA favorites Emmanuel Sanchez V Daniel Weichel and Aaron Pico V John De Jesus. Female fighter Keri Melendez wife of UFC and STRIKEFORCE star Gilbert Milendez will face Emilee King while MMA families Lucas Brennan and Khonry Gracie will continue to fight
to further their families legacies.
Bellator 252 main card will be aired live on CBS Sports Network, the same platform that showcased Cris Cyborg's recent victory over Arlene Blencowe in a defense of her MMA Grand Slam Championship with Bellator MMA. Securing the victory via 2nd round RNC, Cyborg who held the rank of Brazilian Jiu Jitsu Brown Belt for 8 years after winning the IBJJF World Championships twice in the Kimono as a Purple Belt was promoted to BJJ Black Belt under professor Rubens Cobrinha Charles.
Bellator MMA is the leading Mixed Martial Arts promotion in Europe and is quickly establishing itself as a fan favorite with CBS Sports Network in the USA, be sure to subscribe to the Bellator MMA Channel and join Cris Cyborg in the live chat during the preliminary fights! #CyborgNation if you have not registered for the Run for Change event taking place Thanksgiving week, check it out here!