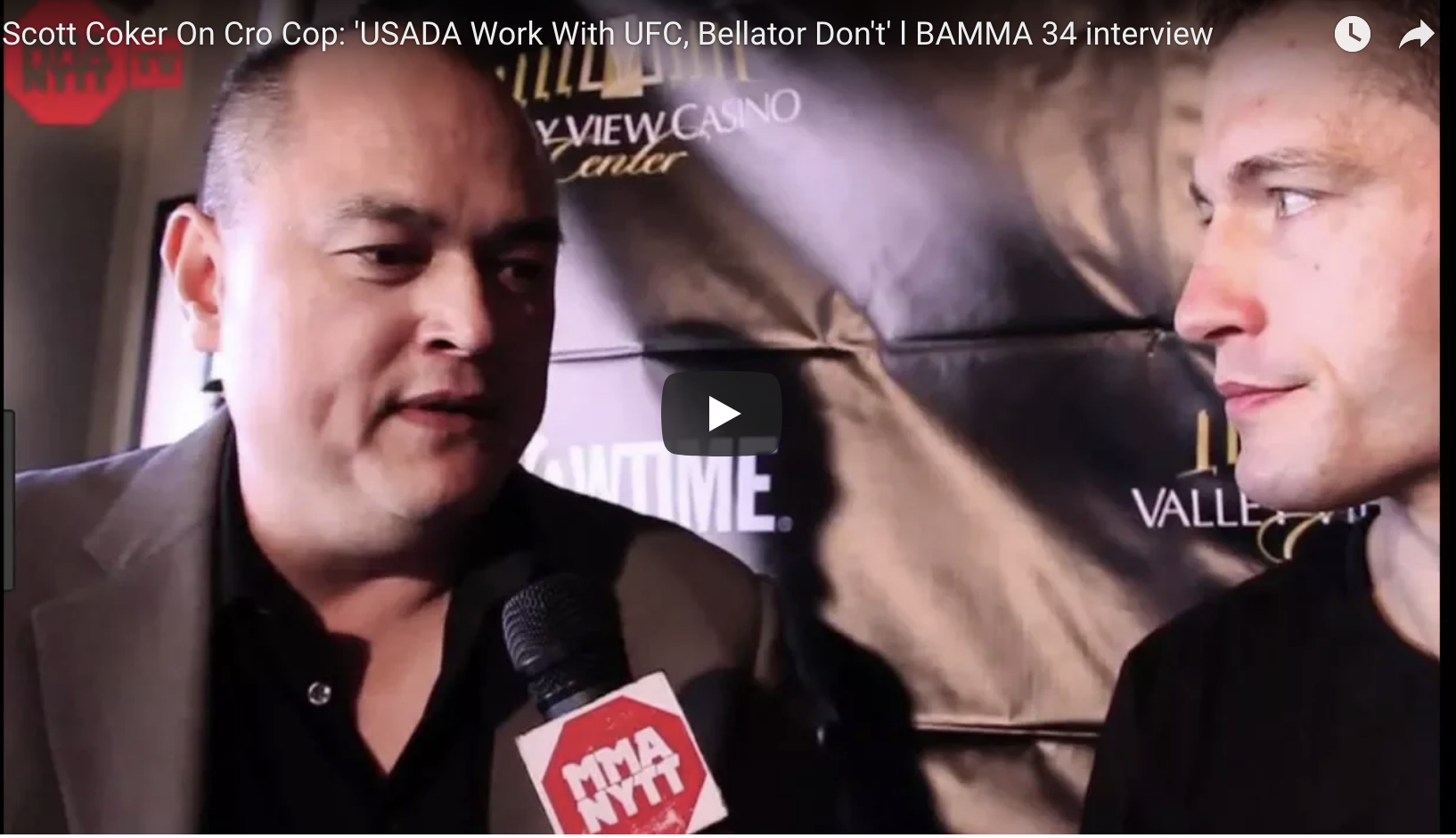 With news of Roy Nelson fighting Cro Cop at Bellator 200 fans have been asking about the USADA suspension that Cro Cop was given as a result of his admission to the usage of Human Growth Hormone during a stage of injury recovery.  Cro Crop who suffered a two year ban from the USADA committee retired from the UFC only to surface again fighting in Japan for the RIZIN tournament.
Speaking to MMANytt.SE Bellator CEO Scott Coker stated that the promotion was unaware of Cro Cop's USADA suspension.
"To me it's like, if you wanted to take action, you should've took action a long time ago. because to me, honestly, when we booked it, we didn't even know there were issues. He's already fighting so we thought he was able to fight."
"Listen, USADA works with the UFC. They're doing their own thing, so go do it. I just feel like the timing of it is a little bit questionable because at the end of the day, if you really wanted to enforce it, you should've enforced it two years ago when Mirko fought in Japan."
Bellator 200 will take place May 25th inside the Wembley Arena in London England.  Do you think Bellator should honor the suspension set by USADA? Bellator 200 will be regulated by the ABC abroad, so full testing will be conducted.

If you are looking to start off the summer right, get started with my functional meal and diet plans.  Working together with the creators of the Better Human App we have developed an easy and convenient shopping list and meal plan that will help you reach your micro and macro intake needs.  To get your hands on the plans, click here!