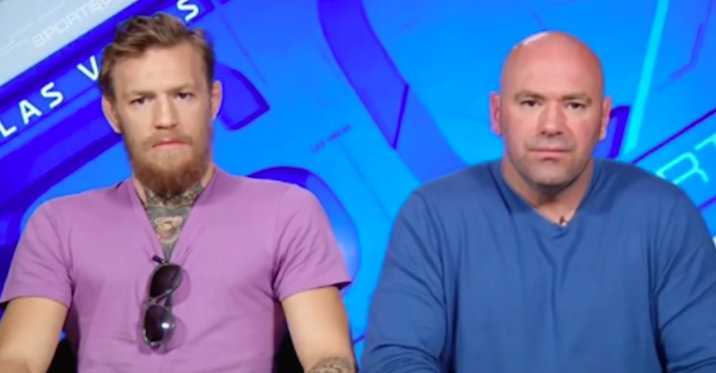 There are currently two separate issues at hand with the discipline of Conor McGregor, one being the criminal offenses that occurred during the assaults at the Barclay's center resulting in the removal of 3 fights from the UFC 223 event and the other being the code of conduct violation that the incident violated within the UFC's contracts.
While the code of conduct is not as clearly defined as some athletes would hope, the clause has been used in the past to terminate contracts, suspend fighters, and use other penalties such as with holding their abilities to earn Fight Of The Night Bonuses or other discretionary bonuses.
When asked by TMZ if the UFC would be punishing Conor McGregor, Dana was quick to highlight there is a difference between his jurisdiction and the jurisdiction of the law.
"We'll see. We'll see what happens," "He's got to be punished by the law first.
"Let's see what happens in New York."
While he has yet to take a firm stance against McGregor, he does leave the opportunity to set an example of culture in the company by saying he wanted to wait to see what happened in New York first.  The ripple effect of the incident has still been trickling through the promotion as Ray Borg who was removed from his fight due to an eye injury caused by the attack, has since been forced to withdraw from the reschedule due to medical complications with his child which was born since the McGregor incident removed him from UFC 223.
The UFC has set an example previously banning Paul Daley for life following a post fight punch, releasing Babalu for holding a choke too long after the tap, and cutting Will Chope fight week when news of his former domestic violence charges were made public. With the current McGregor incident and the recent Greg Hardy signing, it appears the interpretations of the code of conduct for the fighters is still being defined.  With the UFC electing not to publicly discipline him in wake of the Monster Energy drink or the Bellator MMA Cage storming, one would expect this matter to be handled behind closed doors.