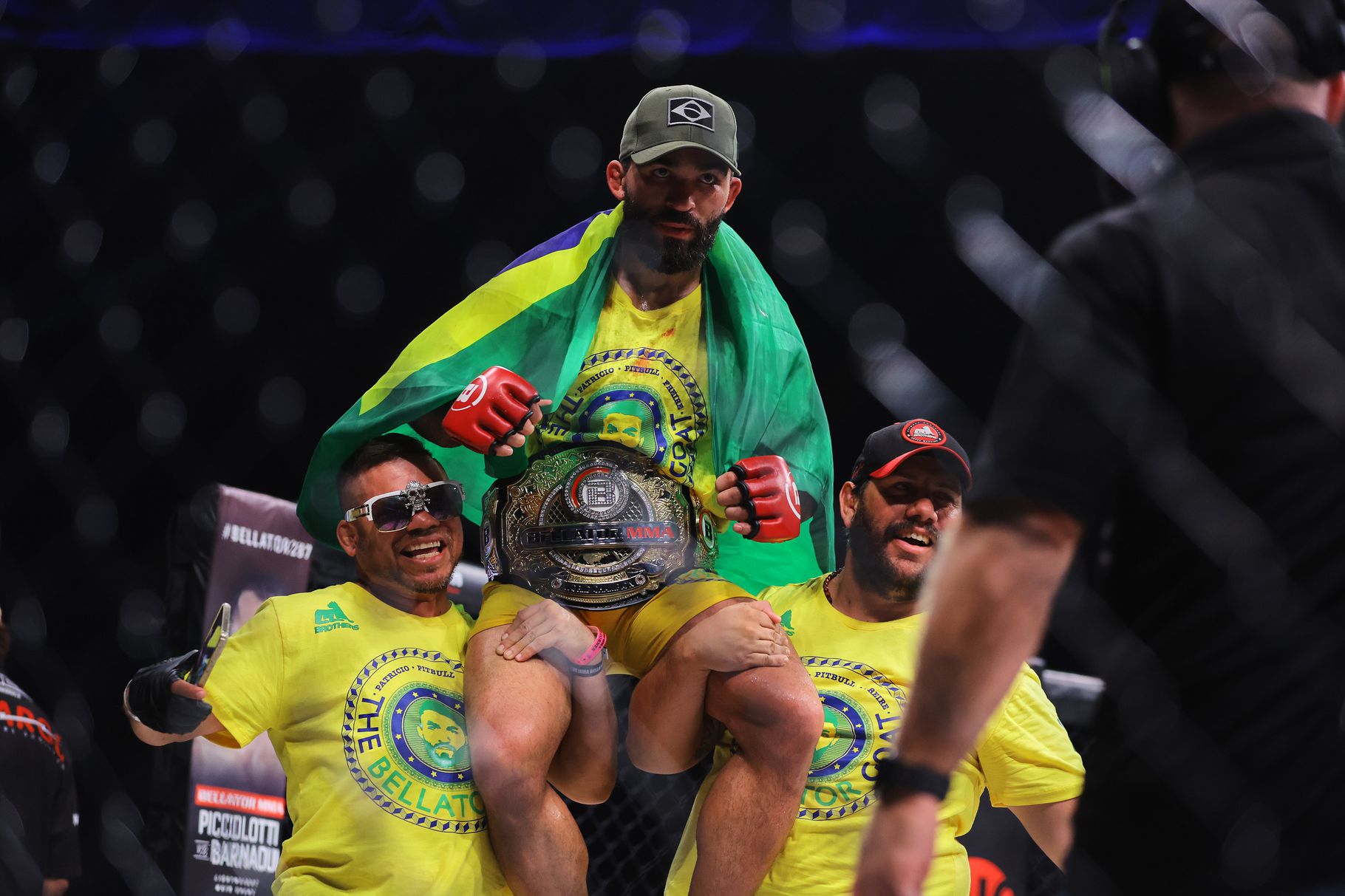 This weekend the fights went great for Aj Mckee and Patricio Pitbull who dominated every round of their fights. Antonio De Carlo McKee Jr also known as just AJ McKee fought in the event against Spike Carlyle as the co main event on  Bellator October 1st on Bellator 286, he is an American mixed martial arts fighter who is currently competing in Bellator's featherweight division. Since June 15, 2021 #6 in the Bellator men's pound-for-pound rankings and #1 in the Bellator Featherweight Rankings. McKee has a record of 19-1 and has also fought huge names before like Pat Curran, Derek Campus, Pitbull and a long with many more as well. 

Patricio Freire most known as just Pitbull took the win home after really long rounds against Adam Borics this weekend and they were main event on Bellator. Patricio Pitbull is a Brazilian mixed martial arts fighter who is  currently fighting  in Bellator MMA where he is the onlyLightweight Champion and he is also the  current Bellator Featherweight Champion. He is the younger brother of the  lightweight fighter Patricky Freire who also fights in Bellator. Patricio has a record of 34-5 and has fought huge names before like Aj Mckee, Pedro Carvalho, Emmanuel Sanchez, Juan Archuleta, Michael Chandler and more. 
Make sure to come here and check to see when the next Bellator event is going to be so you don't miss out in any of the amazing fights that are going to be coming up soon !

Also make sure to follow the fighters that are on the event and us that share the news with you  everyday in the website. If you want to know more about the grand slam champion Cris Cyborg, her training, her personal life, fight camps, preparation for fights, Cyborg Nation events, PinkBelts,  Cyborg's pets and more follow her on Instagram, Facebook, Tiktok, her Youtube channels which is Cris cyborg. Make sure to stay tuned in all of their social media to know when news comes out. And if you guys want to know more about the Pinkbelts and the NC Fights.