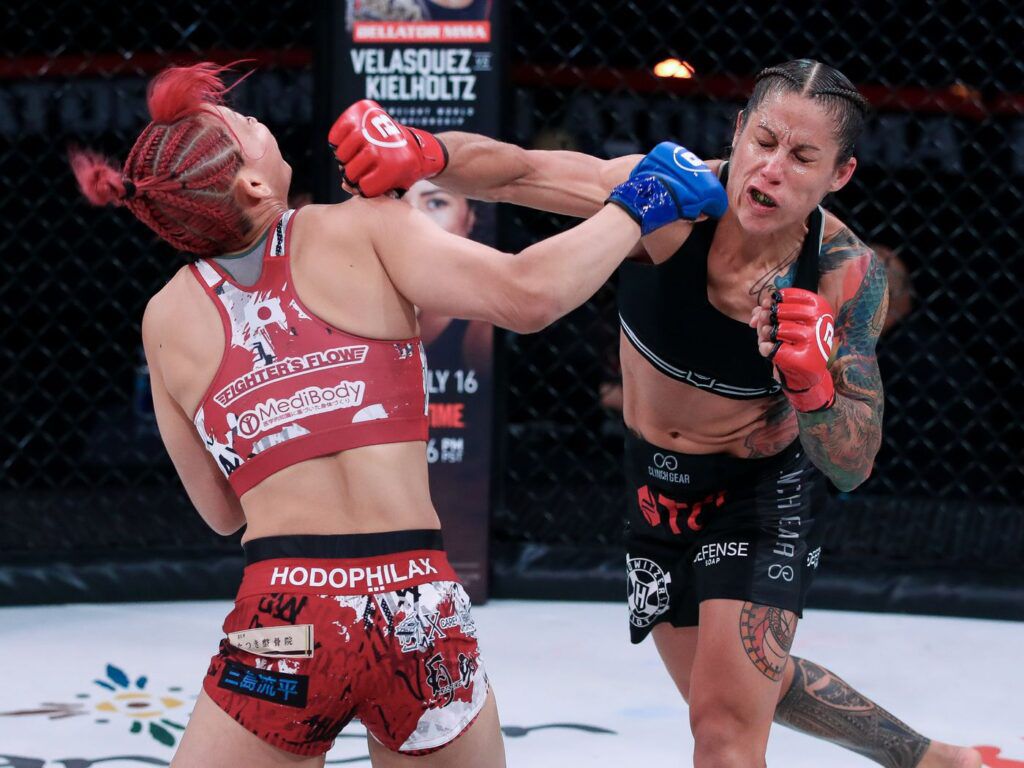 This next event is going to be super exciting with some fun fights, including the rematch of Cyborg against Blencowe! In this event there also going to be happening some great matches before Cyborg vs. Blencowe 2 like the the fight of Velasquez vs. Carmouche.
Cris Cyborg just continues to get better. Proving she is entering into the prime of her career, Cyborg Justino put on one of the most dominant performances of her career after a great night defeating 2x World Boxing Champion and #1 featherweight contender Arlene Blencowe in the 2nd round via RNC submission.  Blencowe who has more fight experience than the Grand Slam Champion came into the fight confident and well prepared with Greg Jackson in her corner along with UFC fighter Tyson Pedro.
On November 12th, the same night the grand slam champion Cris Cyborg took the win home against Sinead Kavanagh, Arlene Blencowe fought Pam Sorenson and took the win home by decision after three crazy rough rounds of five minutes against a crazy good fighter. Arlene Blencowe is an MMA fighter and is also well known in the fighting area for her boxing, she is currently fighting in the Women's Featherweight division of Bellator MMA, where she is the first Australian female fighter in the promotion's history. Arlene Blencowe has a record of 15-8, she has fought Cris Cyborg before as well as Dayanna Silva, Leslie Smith, Amanda Bell, Julia Budd and more. She is from Australia and is 38 years old. On November 12th she won against Pam Sorenson who is a female American MMA who fights in the Featherweight division of Bellator MMA. She has previously competed in Invicta and she is the former Invicta FC Featherweight Championship. She is #7 in the Bellator Women's Featherweight Rankings and has fought many people before like Felicia Spencer, Roberta Samad, Kaitlin Young, and Arlene Blencowe which was her last fight and loss too.  She is 35 years old and is from Minneapolis, Minnesota. 
If you want to know more about the grand slam champion Cris Cyborg, her training, her personal life, fight camps, preparation for fights, Cyborg Nation events, PinkBelts,  Cyborg's pets and more follow her on Instagram, Facebook, Tiktok, her Youtube channels which is Cris cyborg. Make sure to stay tuned in all of their social media to know when news comes out. And if you guys want to know more about the Pinkbelts and the NC Fights or Cyborg Nation events.