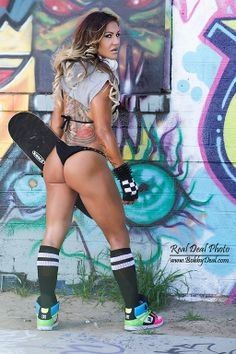 UFC Champion Cris Cyborg has gone undefeated for 12 years in MMA with a 90% KO win Ratio. Her one loss over the past decade came against Jorina Baars for the Lion Fight Muay Thai Championship belt. Since that loss Cris Cyborg has been traveling to Thailand to work on improving her Muay Thai with Phuket Top Team. Currently preparing for UFC 219 in Las Vegas against a rumored Holly Holm for her first title defense of the UFC Championship belt, This Invicta FC, and Strikeforce FC Champion Cristiane Justino Cyborg took the weekend to visit Ton Chong Fa Waterfall in Khao Lak Thailand.
Training in Thailand Cris Cyborg has continued to improve her Muay Thai techniques and skill. Currently training at Phuket Top Team, Cris Cyborg will be hosting. her women's only empowerment camp PINKBELT FITNESS Sept 7-8th. Women wishing to participate can join by emailing PhuketTopTeam@Email.com the 2 day training camp is open to all women regardless of what gym affiliation they have while vacationing on the island.
Cyborg has been training with 2x Rajadamnern Stadium and 2x WMC World Champion Nampon PK Stereo while at Tiger Muay Thai. Namphon fought on the same event as Cris Cyborg during a Lion Fight Muay Thai event, and is a 155lbs southpaw fighter and Muay Thai world champion.
Special thanks to the Khao Lak Marriott for the amazing Stay Cation away from Phuket Top Team this weekend! anyone in Khao Lak looking to keep up their fitness and Muay Thai training I highly recommend Combat 360 X as a training facility.
Get your Official #TEAMCYBORG & #CYBORGNATION Gear & Merchendise here!