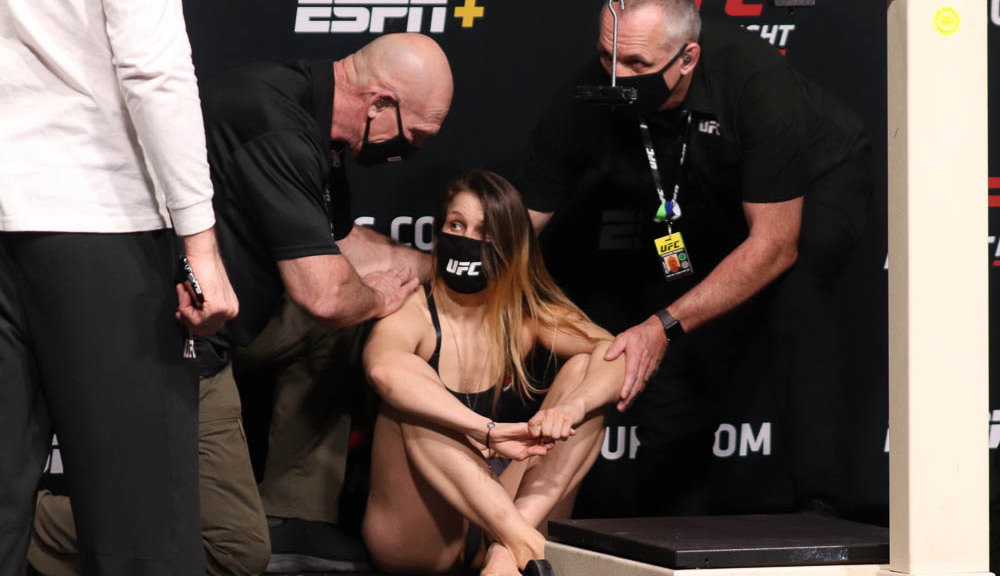 Cris Cyborg broke the ceiling for combat sports when she became the first female world champion in the sport of Mixed Martial Arts to main event a major promotion as she became the Strikeforce Featherweight Champion by defeating Gina Carano to give WMMA it's first recognized World Championship.  16 years later Cris Cyborg has continued to champion for women's rights pushing the UFC to create her division of 145lbs so that she could become their champion before eventually becoming the sport of MMA's only Grand Slam Champion by winning every major world title in the sport at 145lbs.
Despite her success, and long reigning supremacy in the sport, many have claimed there are not enough women for the UFC to have a competitive female featherweight division, which ultimately lead to Cris Cyborg signing with long time promoter Scott Coker and the ability to compete in the Bellator MMA Featherweight division which features more top 10 ranked female fighters than any other promotion in the world.  While PFL has successfully filled their 155lbs tournament with 3 former Olympic Combat Sports Athletes, and Bellator MMA has a complete featherweight division with rankings, we have watched as the UFC has led many to speculate their intentions are to dissolve the female 145lbs weight class.
This is why women's MMA needs more weight classes and not less. https://t.co/AKWwE2I9KN

— Crypto accepted @CrisCyborg.Com/store (@criscyborg) March 19, 2021
Today Julia Stoliarenko a female fighter who has competed at the 145lbs weight division previously made weight for the UFC Bantamweight division at 135.5 pounds before fainting twice at the scale.  With medical assistance the second time Julia collapsed she was placed on a stretcher and taken to a hospital for medical attention, her subsequent fight has been canceled by the commission for her well being.  Cyborg who has been vocal about the dangers of extreme weight cutting had this to say about the incident 'This is why women's MMA needs more weight classes and not less." after watching the footage it is hard to disagree, what are your thoughts Cyborg Nation?