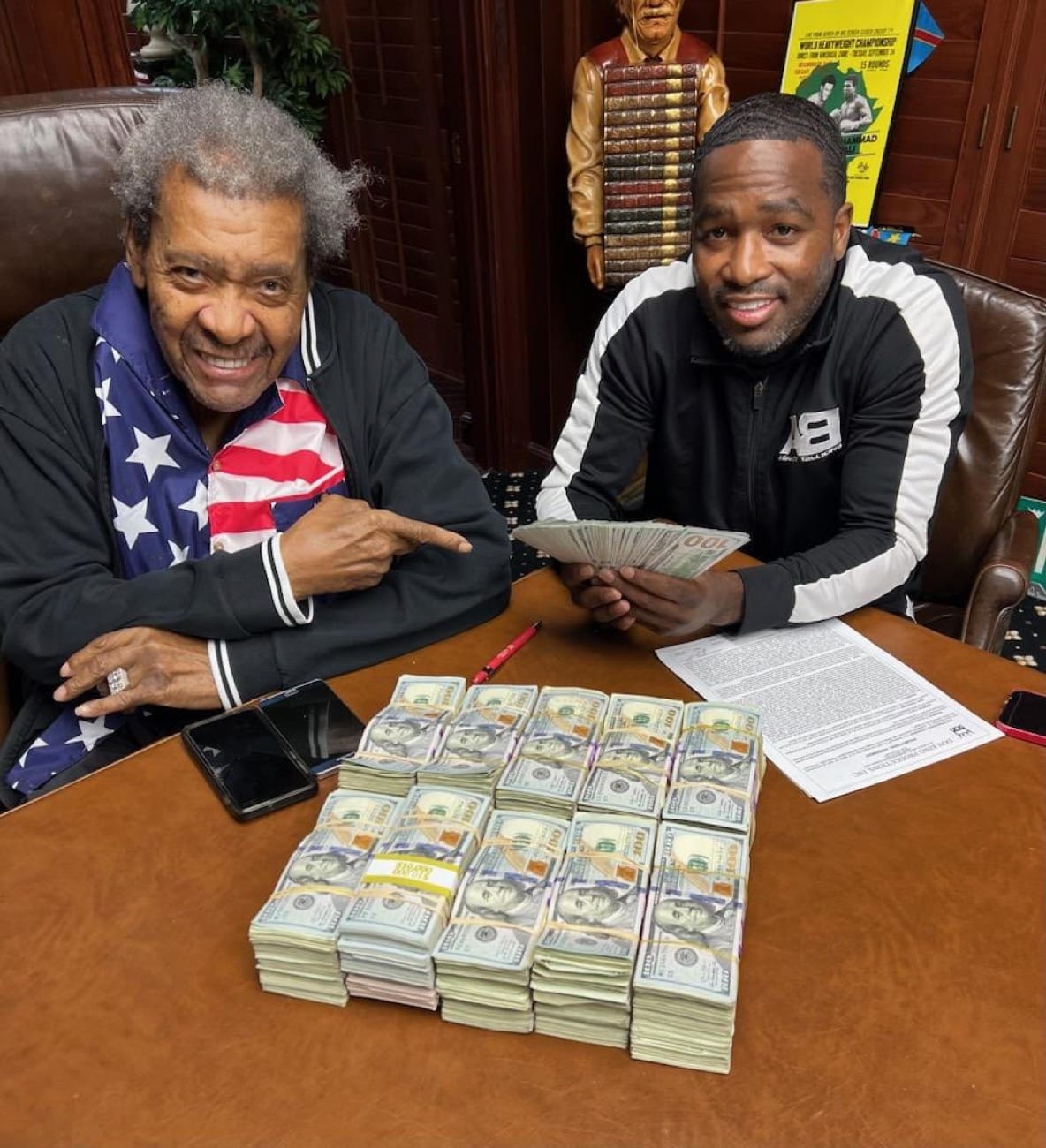 Adrien Broner being linked to a fight with BLK Prime is gone and done before he ever stepped into the ring it appears. While he was scheduled to fight at BLK Prime 2 in Atlanta the event was eventually postponed and now the Boxing star has announced he is signing with a Don King as his official promoter. Broner has not fought since a Feb. 20th 2021 victory over Jovanie Santiago at the Mohegan Sun in Connecticut.
A former four weight World Champion, Broner will start the next chapter of his historic career with infamous Don King leading the charge. Don King went on to say "Adrien is ready and excited to show his championship skills once again for the delight of the great boxing fans" before going on to say, "As his proud promoter drops the gauntlet to all the other promoters and challenges them to bring forth their best fighters to fight Superstar Bad Boy of Boxing, Adrian Broner." referring to the out the ring drama the boxing star has had recently. He ended with, "Bob Arum, Frank Warren, Al Haymon, Eddie Hearn, and any other promoter with a hot commodity champion, we welcome them all."
Who do you think we will see Adrien Broner step into the ring with after such a layoff? Do you think the former Boxing Champion can regain his steam and establish himself as one of the biggest names in the sport? Will we see him win another World Title? Leave your comments below.