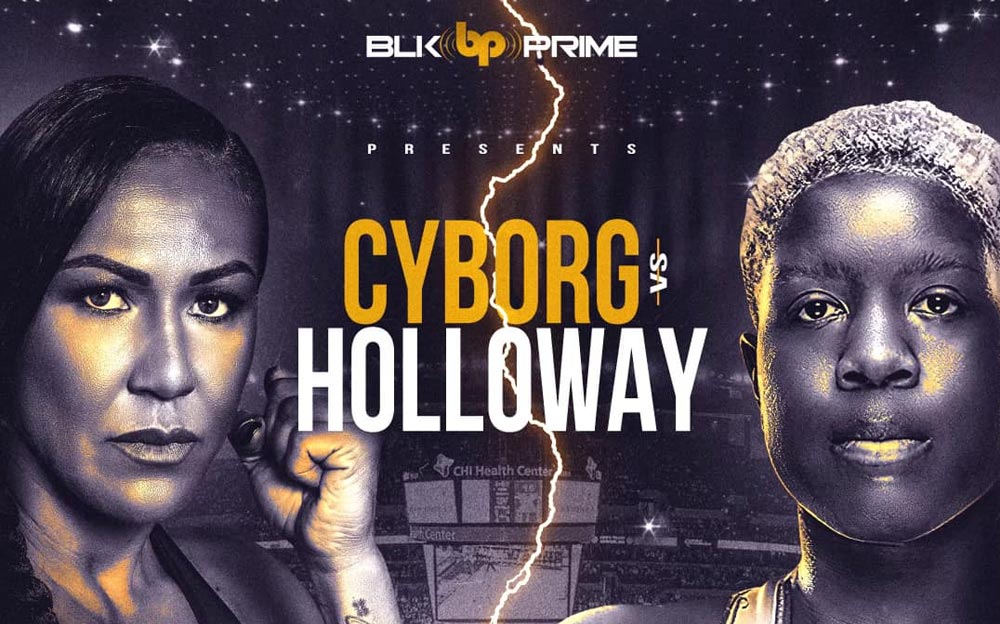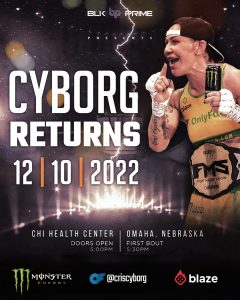 Dec. 10th Cris Cyborg will look to step into the ring for the second time as a professional boxer after defeating former Brazilian National Champion Simone Silva in her debut to capture the FMS Superwelterweight Championship belt with the performance.   Standing across the ring from MMA's only Grand Slam Champion (Bellator MMA, UFC, Invicta FC, Strikeforce) will be Army Veteran and fellow Mixed Martial Artist Gabby Holloway.
Holloway who has been ranked in the World top 10 at Featherweight for MMA is a Collegiate Wrestler who made her professional boxing debut in 2016 and competing twice including a competitive decision loss to Female Boxing Champion Raquel Miller.
Stepping into the CoMain event of the Terence 'Bud' Crawford X David Avanesyan fight card, Cyborg will be one of 10 fights featured on the BLK PRIME PPV. The PPV can also be purchased on DISH, DIRECT TV, and In Demand.
Terence Crawford is currently considered the #1 Pound for Pound fighter in Boxing with a 38-0 Record and he will be facing formidable European Champion David Avanesyan in his hometown of Omaha, Nebraska inside the CHI Health Center. Fans in Latin and South America will be able to watch the fight live on ESPN.
The full fight card will feature:
Terence Bud Crawford (38-0) Vs David Avanesyan (29-3)
Cris Cyborg (1-0) Vs Gabby Holloway (O-2)
Arnold Khegai (18-1-1) Vs Eduardo Baez (21-3-2)
Jeremiah Milton (7-0) Vs Dajuan Calloway (5-1)
Steve Nelson (17-0) Vs James Ballard (10-4)
Edel Gomez (6-0) Vs Joseph Aguilar (4-1-1)
Boubacar Sylla (12-0) Vs Javier Mayoral (4-2)
Alan Garcia (7-0) Vs TBA
Robert Rodriguez (10-1-2) Vs Jose Lopez (3-2-1)
Alton Wiggins (Pro Debut) Vs Philip Carmouche (2-3)
Fans who are wanting to watch the fight at the CHI Health Center in Omaha Nebraska on Dec. 10th can get tickets starting at $60 with Ringside seats available for $575.
BLK Prime is a Subscription video on demand company that offers multi-cultural content to a diverse audience worldwide. You can watch as much as you want, whenever you want without a single commercial–Watch BLK PRIME on your smarthphone, tablet, Smart TV, laptop, or streaming device.