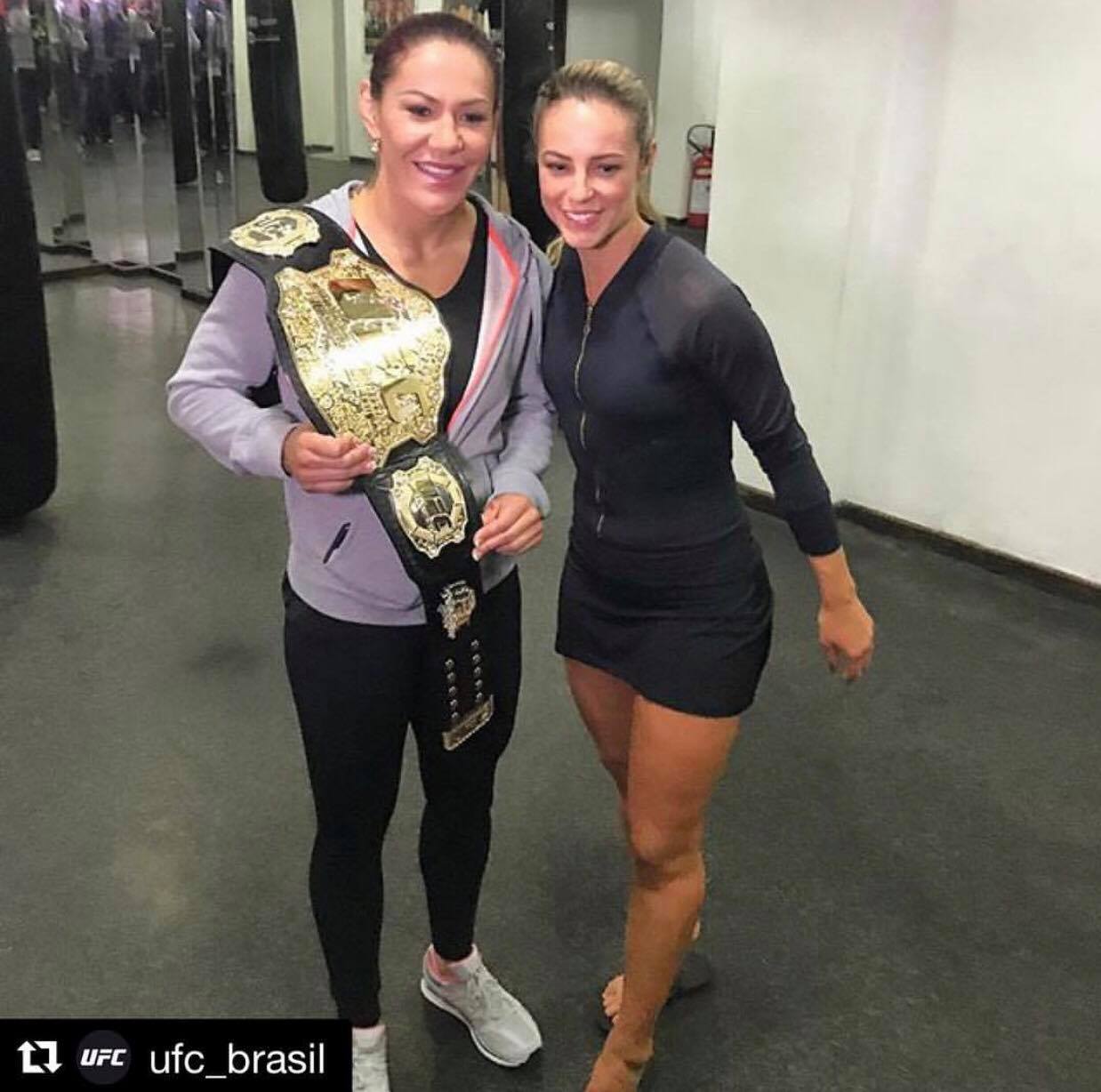 Brazilian Fans of UFC Champion Cris Cyborg will finally get to see their star take stage on the TV screen in her native country of Brazil when September 1st she will make her first appearance on the Globo Novela FORCA DO QUERER which is watched by almost 80 million people!
Cyborg who has watched her popularity skyrocket in Brazil since her debut appearance in the UFC in her hometown of Curitiba Brazil at UFC 198.  Cris who beat Leslie Smith in the first round of that event won the fight impressively in front of almost 50,000 screaming Brazilian fans.  Following up that performance with another strong victory against Lina Lansburg in Brasilia, the countries capitol the fight was watched by more than 30 million fans live on television around the country of Brazil and ended up becoming the USA Fox Sports 1 most viewed female main event fight of all time!
Check out this awesome photo of Paolla Oliveira and Brazil's Champion Cris Cyborg! Cyborg who is in the country of Brazil on a media tour with the UFC has made it very public that she wants to fight Holly Holm Dec. 30th in Las Vegas for UFC 219. Do fans on CYBORG NATION want to see CRIS CYBORG V HOLLY HOLM for New Years In Las Vegas? If you do make sure you send a tweet directed at the UFC and Dana White letting them know you want to watch this PPV fight!