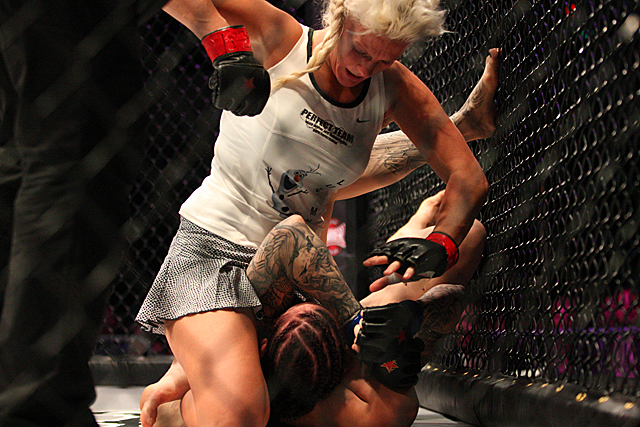 Add Cindy Dandois to the fighters who feel they should be next in line for a SUPERFIGHT against Cris Cyborg.  Now ranked #1 in the world at 155lbs and Coming off a HUGE win in Japan's top MMA promotions RIZIN, Cindy Dandois improved her professoinal record to 10 wins and only 3 defeats. She is a perfect 10-0 at Featherweight and Lightweight with her last victory over King Reina being watched by over 12 million fans on live TV in Japan alone!
With wins against #1 ranked featherweight contender Megan Anderson, WMMA legend Marloes Coenen, Daria Ibragimova, Sheila Graff, Jessamyn Duke, and Muay Thai legend Jorina Baars, Dandois has proven herself one of the top female fighters in the world. And if Amanda Nunes has earned a title shot coming up 10 pounds to fight Cris Cyborg, feels SHE has EARNED one Coming DOWN 10 pounds to meet Cris Cyborg.
https://youtu.be/2tOSvupkHR4
Though her striking is sometimes seen as unconventional, she has shown an ability to effectively use it to maintain distance before utilizing her Judo black belt and grappling skills.  With only 3 losses on her record Dandois's lone appearance in the UFC was a defeat to Alexis Davis.  Her additional two losses have also come in the bantamweight division against Yana Kunitskaya, and Tonya Evinger.  Undefeated at featherweight and lightweight, Cindy has stated she felt the weight cut to 135 proved not to be her most effective competition weight.
While Cindy Dandois fighting style is unorthodoxed,  former UFC World Champion Miesha Tate recently made claims that Dandois should be next in line to fight Cris Cyborg, telling Real OC Sports about possible opponents for Cris Cyborg, "well if you want to talk who else…I would say Cindy [Dandois] who actually submitted Megan. Though granted, it was a little over two years ago"
Dandois a Judo Black Belt who is currently ranked #1 in the world at 155lbs
Cindy who is undefeated at 145lbs and 155lbs offers fans an opportunity to see how Cyborg would deal with a fighter who is primarily a grappler, similar to how Ronda Rousey would have approached the matchup with Cris.
Congrats To @criscyborg! How About the number one 155er vs the number one 145er next???…. or Cris could fight @MeganA_mma who I already beat. See my wins vs Megans and tell me who Should be next in line To fight the #champion? @ufc

— Cindy Dandois (@DandoisCindy) December 31, 2017
Fans on CYBORG NATION, what do you think of Cindy Dandois wanting to fight Cris Cyborg? Do you think since she is a perfect 10-0 at Featherweight and Lightweight she should be the next contender ahead of Megan Anderson, or Pam Sorenson? Would having Cindy Dandois rematch Megan Anderson or face Pam Sorenson help establish the featherweight division inside of the UFC?
Cyborg who recently stated that having the featherweight division built inside of the UFC is one of her major goals, stated in her most recent interview that she wants her next fight to take place against a ranked fighter from the featherweight division.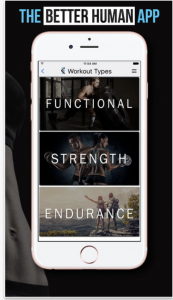 If you are not using the BETTER HUMAN APP as you are trying to reach your 2018 New Years fitness goals, make sure you download the APP.  Get the premium access and use the discount code: CYBORG to save.  BHA is the easiest most effective way to manage your micro and macro nutrients while storing workout details and fitness planning all in the same place!  Do yourself a favor a get started on your path to fitness success TODAY by  downloading for the Iphone HERE and if you are an ANDROID user HERE.