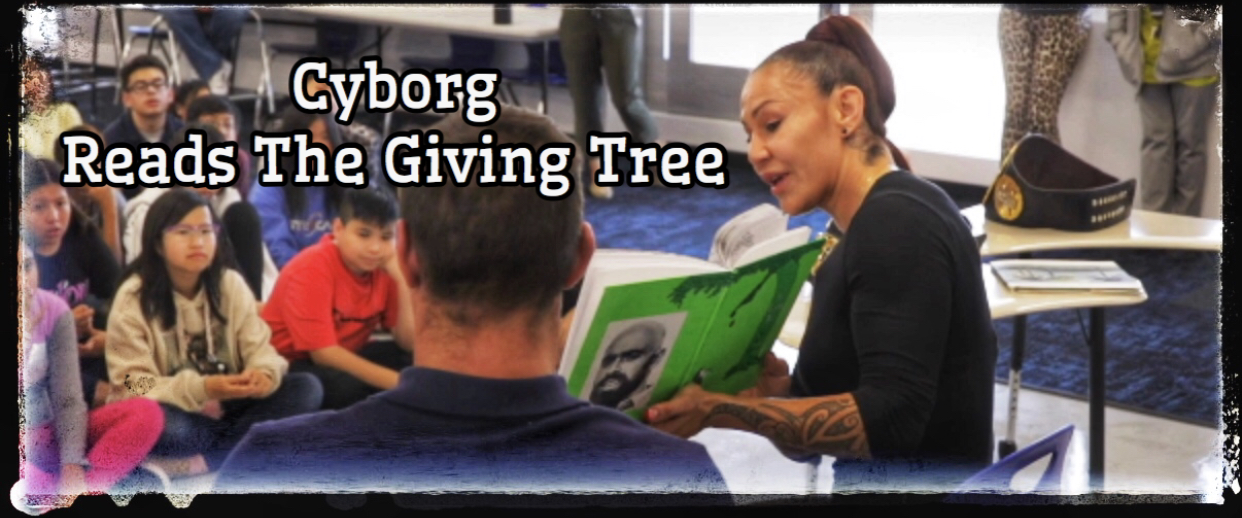 While most schools are currently on extended break due to the recent medical concerns, that wasn't the case just a few weeks ago when MMA's only Grand Slam Champion Cris Cyborg visited children at the HillCrest Elementary School in Los Angeles California as one of their guest presenters during the annual 'Read Across America' week which took place May 2-6th in honor of Dr. Seuss Birthday, and an event which encourages adults to read to Children.
The HillCrest Elementary school has a large minority demographic with hispanic and asian kids making a large demographic within the school.  Cyborg who is originally from Brazil, has learned English as a second language, and used her experience to demonstrate to the kids the importance of reading and the role it plays in your ability to communicate, and further your own education.
The only fighter in the sport of Mixed Martial Arts to capture every major promotional championship in their weight class, Cris Cyborg is the current Bellator MMA and former UFC, Invicta, Strikeforce featherweight champion.  While children are currently away with the priority on social distancing, we hope fans enjoy this video upload—and use it to motivate themselves to pick up a book and read to a child at the house!