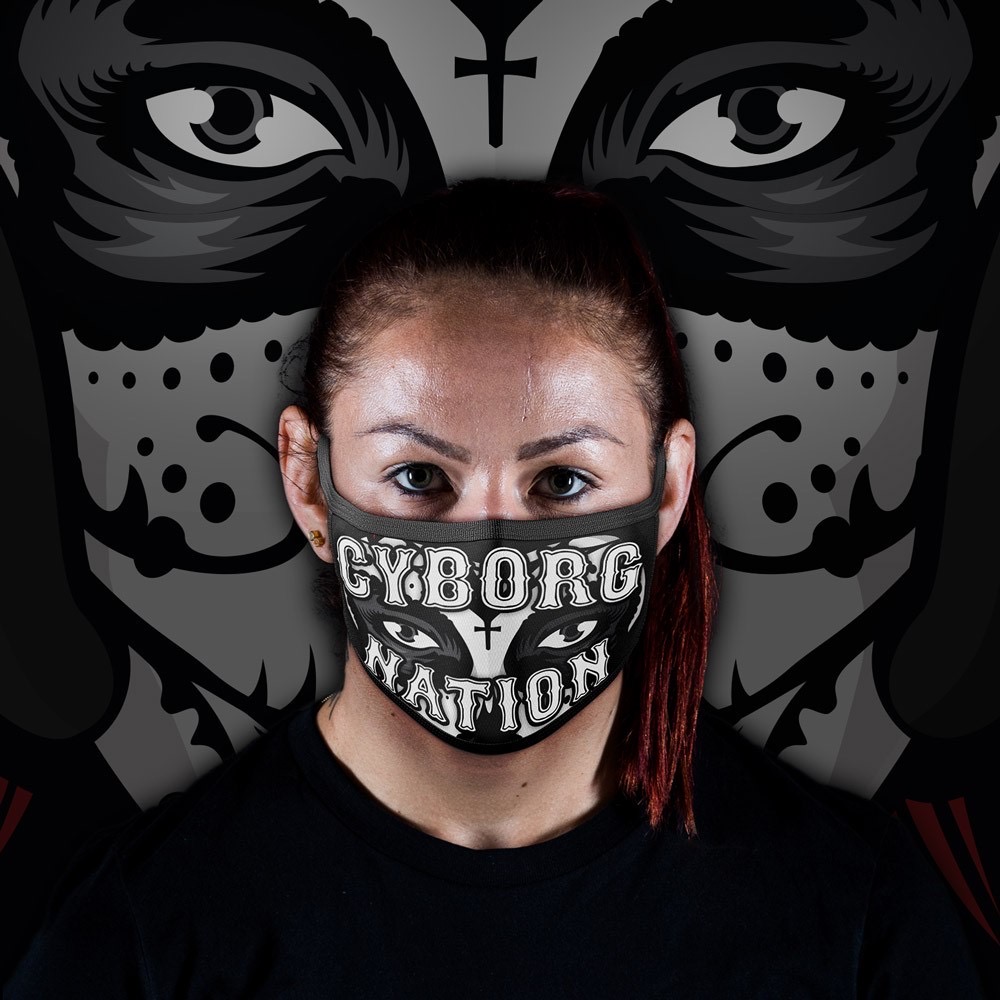 We are excited to feature a new product in the Official Cris Cyborg Store with a donation from the proceeds going to supportive Projeto Nova Terra Kids facility.  Pojeto Nova Terra is an outreach facility servicing many at risk children.  Located in Colombo Brazil Projeto Nova Terra offers daily activities, food services, and school programs, and more for children without adult supervision, orphans, and kids from households of drug and violence abuse.  The outreach done by the Projeto Nova Terra facility is changing lives in the community and giving the youth hopes and aspirations.
These Cloth Face Coverings are available for a limited time!  The sale will start Monday April 20th at 10am PST, CLICK HERE to put your place in line for tomorrows release.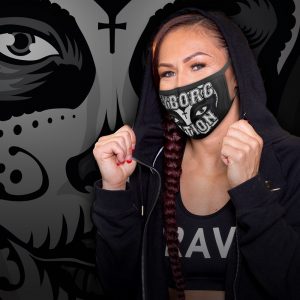 Cover up while you represent the only Grand Slam Champion in the sport of MMA: CRIS CYBORG.  Every member of the Cyborg Nation fan club can represent to the fullest in this face covering.  The product launch follows the CDC (Center for Disease Control's) recommendation that cloth face coverings should be worn in public settings to help slow the spread of COVID-19.
The face coverings, manufactured in the USA are available starting MONDAY APRIL 20th at 10AM PST and features the exclusive Cyborg Nation fan logo for Bellator MMA Champion Cris Cyborg.  Available in Adult sizes they are currently available individually for $15.00 and in packs of 3 for $10.00 each.

Cris Cyborg had this to say about Projeto Nova Terra, "This facility is a place where kids can go and feel safe without turning to the life of the streets.  By showing children someone cares about them when they are young we are able to create loving and caring adults through the successful programs at Project Nova Terra.  I have been involved with them for many years and right now during this coronavirus pandemic they are in need of as much support as they can receive, the work I've witness them doing with the kids in the community is priceless."
The use of Cloth face coverings is not suppose to replace any recommendations by the Center for Disease Control in regards to the spread of COVID-19 within the community.  It is important that social distancing, hand washing, and continued sanitization of surfaces practices continue to ensure health. To get your Official Cyborg Nation fan club cloth face covering SHOP HERE.