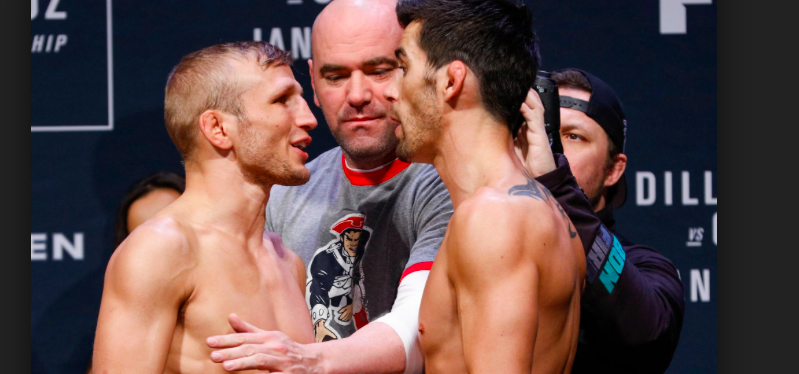 With Dana White recently reporting that TJ Dillashaw would not be facing Might Mouse Demitrious Johnson at UFC 226, it appears Team Dillashaw now has their sites set in a different direction.  Speaking to IB Times, Duane Ludwig said that the Bantamweight Champion wants to fight Cruz next.
In 2016 TJ Dillashaw lost a controversial decision to Dominick Cruz and waited another 2 years before having an opportunity to fight for the belt.  Ludwig went on to say, "Hold up is probably dates and money, I'm assuming. I really don't know what the hold up is because I'm not in on those meetings and don't really want to be. I have focused my efforts on the actual martial arts aspect of improving TJ and his martial arts in General. I'm teaching him and finding out again what actually works, but the business die, I try to let them figure out on their own.
Dominick Cruz in his last fight at UFC 207 lost to Cody Garbrandt in a bout that was another opportunity for the Team Alpha Male gym to fight Cruz.  TJ Dillashaw who is no longer with Urijah Faber's academy would make for a great matchup if the UFC was able to get Cruz signed for the fight.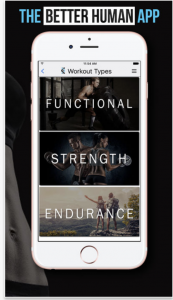 If you are looking to start off the summer right, get started with my functional meal and diet plans.  Working together with the creators of the Better Human App we have developed an easy and convenient shopping list and meal plan that will help you reach your micro and macro intake needs.  To get your hands on the plans, click here!