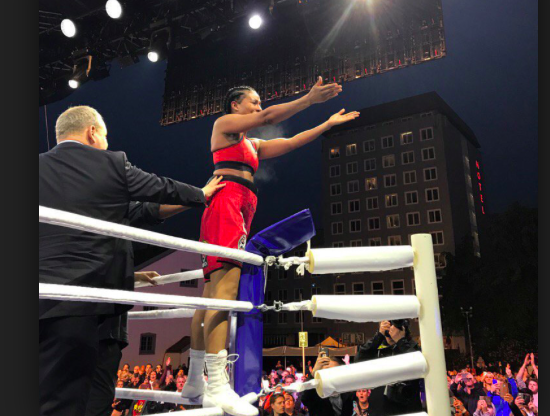 With the resurgence of female fighters and their popularity and ability to reach new audiences, it now appears that SHOWTIME BOXING is willing to make their commitment to females in the combat sport, and in a big way. With Pound for Pound #1 female fighter in the world Cecilia Braekhus getting set to make her North American debut, SHOWTIME BOXNIG has reportedly made a 1 million dollar offer to secure the bout between Layla McCarter and Cecilia Braekhus.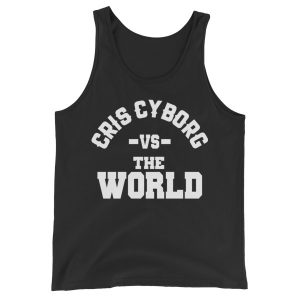 According to Layla McCarter who is currently managed by Team Mayweather, SHOWTIME BOXING has committed a 1 million dollar allowance for making the bout happen, however due to the demands of Cecilia Braekhus wanting a million dollars even for her participation it appears the bout is nowhere close to getting signed.
According to McCarter SHOWTIME BOXING is willing to offer a 500K purse to each of the combatants, meaning that both fighters would leave the venue after the fight with a half a million dollar salary. While a bout against McCarter doesn't appear close to being announced, boxing fans are expecting news on Cecilia Braekhus first opponent in the USA soon, as she is currently in California training with Lucia Rijker.
American Gold Medalist Claressa Shields has appeared on Showtime, with her last two fights getting a better viewership than the last two bouts Ronda Rousey had on the showtime network while fighting for the Strikeforce promotion. UFC Champion Cris Cyborg also appeared on the SHOWTIME NETWORK when she was Strikeforce Champion.
Cecilia Braekhus and Cris Cyborg have teased a fight between the two combat sports icons, which would be a female version of Floyd Mayweather Vs. Conor McGregor. As Cris Cyborg who is licensed as a professional boxer but currently signed to the UFC for 2 more fights, the earliest that could happen would be summer of 2019, which could make a possible Cinco De Mayo showdown between Cyborg and Braekhus the biggest fight ever promoted in female combat sports.
From THE source, Showtime considers 500k each reasonable and doable. It's Braekhus' demand for 7 figures alone that is unreasonable at this point in time. Reality! Let's show them who we are on the biggest stage and our worth will be reevaluated! 👊

— Layla McCarter (@LaylaMcCarter) April 18, 2018