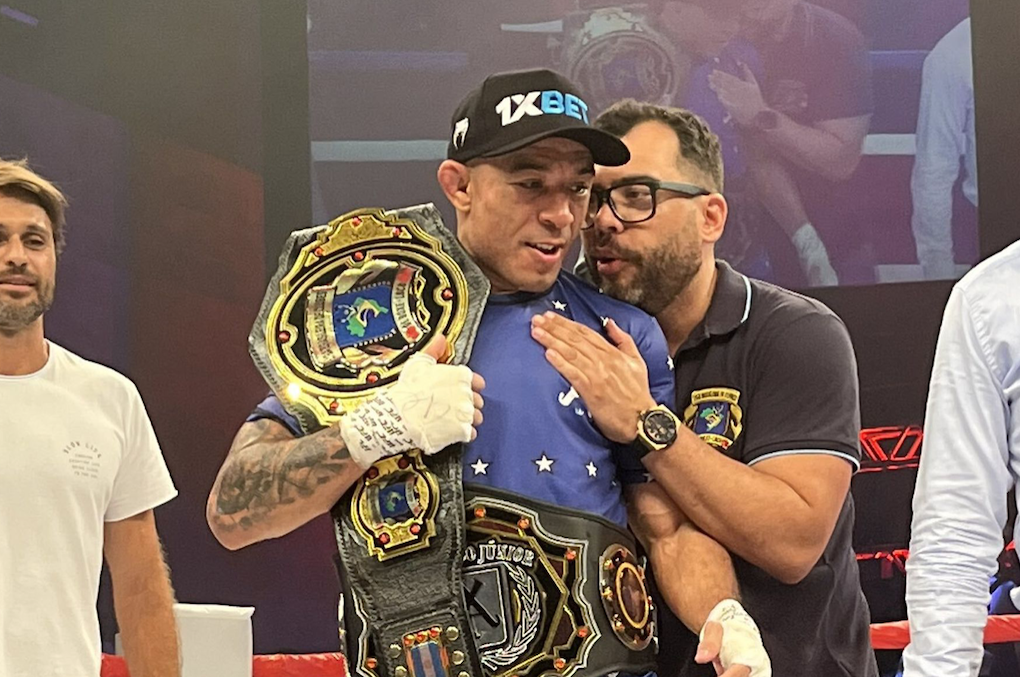 MMA Legend and the greatest Featherweight of all time Jose Aldo ended his days inside of the cage, however that did not stop him from launching a new career in Combat Sports as a professional boxer. Facing Emmanuel Zambrano in a 6 round professional debut Jose Aldo almost swept the scorecards being given scores of 60-54 twice and a 59-55 score from one of the judges. With the victory Aldo moves to 1-0
While Aldo picks up the win, the bout similar to Cris Cyborg's professional debut against Simone Silva in Curitiba Brazil has yet to be recognized by the American Boxing website BoxRec.Com which has his official debut listed as an upcoming bout against former UFC opponent Jeremy Stephens in Jorge Masvidal's "Gamebred Boxing 4" event which will be taking place this April.
With the loss Zambrano dropped to 0-4 in professional boxing. Following his performance Aldo went on to reveal that he has already agreed to face Floyd Mayweather in an exhibition bout. Mayweather will be competing in the UK this weekend against former Bellator MMA fighter and reality TV star Aaron Chalmers. Mayweather infamously fought Aldo's nemesis Conor McGregor to earn his 50-0 victory before retirement from professional boxing.