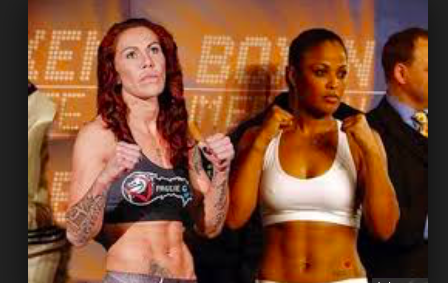 The Greatest female boxer of all time Laila Ali has been talking about a comeback. Walking away from boxing in 2007 with an undefeated record of 24-0 with 21 KO's.  Cris Cyborg has been talking about making a debut into boxing.  The two women have now agreed to face each other in a one armed blind folded Nintendo game of Mike Tyson's punch out broadcasted on live stream PPV to audiences around the world.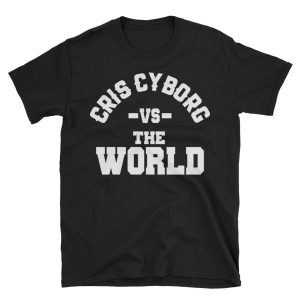 If you haven't caught on by now, today is April 1st, a day that many American and European cultures celebrate with a tradition called 'April Fools' April Fools Day is an annual celebration in some European and Western countries commemorated on April 1 by playing practical jokes and spreading hoaxes. The jokes and their victims are called April fools.
Those of you who are fans of Cyborg and Laila Ali will be excited to know that Cyborg is scheduled to appear on an upcoming Laila Ali podcast a Mother, Christian, and a life-long athlete the lifestyle and wellness information that is shared on the podcast is something many fans on Cyborg Nation will enjoy.  Make sure you follow Laila Ali on Twitter for all the details on her upcoming podcast with Cris Cyborg.