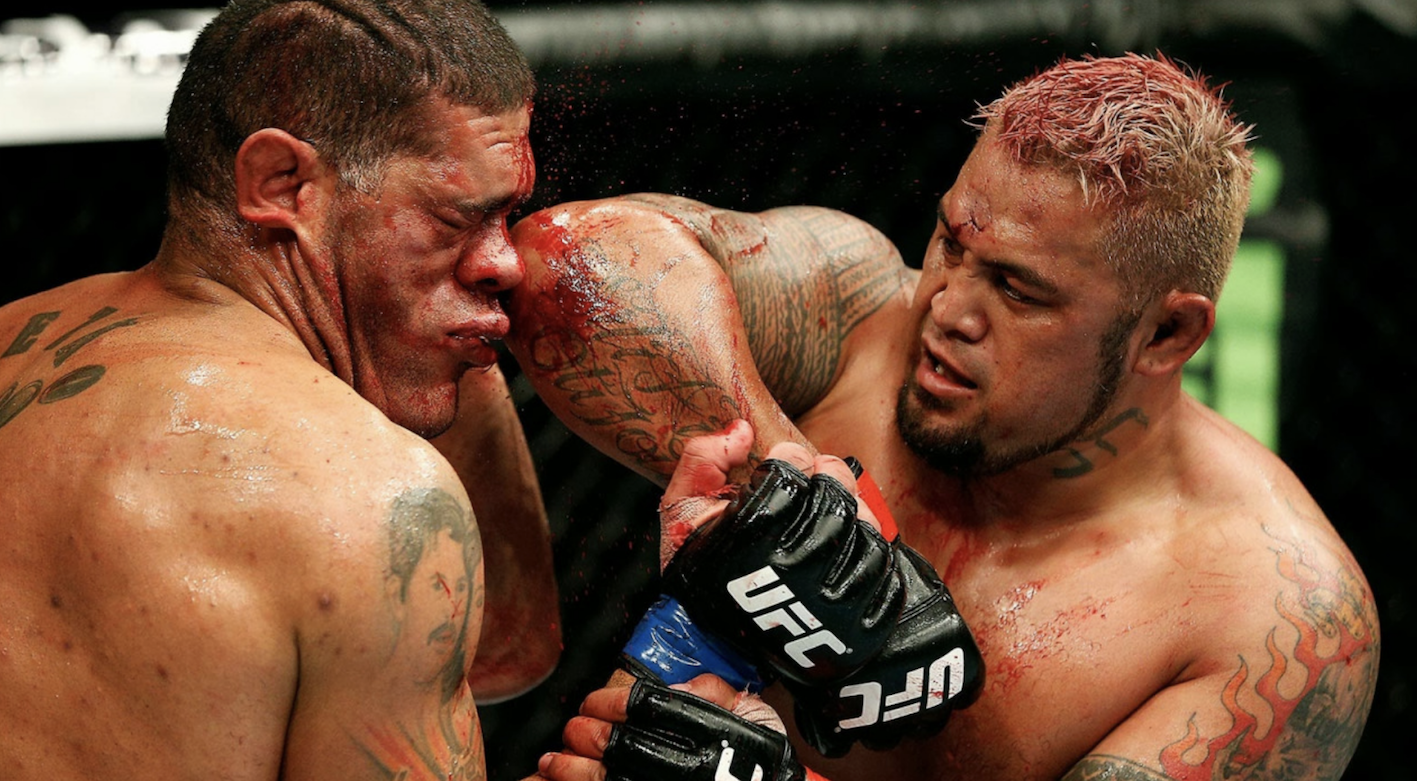 You can now add Mark Hunt to the list of UFC Heavyweights wanting to fight Francis Ngannou.  11-2 as a professional Ngannou 31 years of age suffered his first defeat in the UFC when he lost a 5 round decision to Stipe Miocic at UFC 220.  Mark Hunt now 43 lost a decision in his last fight to Curtis Blaydes at UFC 221 but prior to that beat Derrick Lewis by 4th round TKO.  Lewis has been calling for a fight against Ngannou as well.
Mark Hunt who is 13-12 in his 25 fight MMA career has wins over Frank Mir, Antonio Bigfoot Silva, Roy Nelson, Stefan Struve, Cheick Kongo and Ben Rothwell on his resume in the UFC after having legendary fights in pride against icons like Mirko Filipovic, Wanderlei Silva, and Hidehiko Yoshida.
Looking at the schedule this could be a great fight for fight fans as it puts together a matchup of two high level kickboxers.  Mark Hunt is a former K1 World Champion while N'gannou has displayed some world class striking in his KO victory performances.  This fight has serious Fight Of The Night potential and would make for a great 5 round main event UFC on Fox.
Most guys seem scared of Francis N'Gannou ‍♂️ Come see the old War Horse if your keen to dance https://t.co/6AcTpIxszC

— mark richard hunt (@markhunt1974) March 19, 2018

If you are looking to start off the summer right, get started with my functional meal and diet plans.  Working together with the creators of the Better Human App we have developed an easy and convenient shopping list and meal plan that will help you reach your micro and macro intake needs.  To get your hands on the plans, click here!