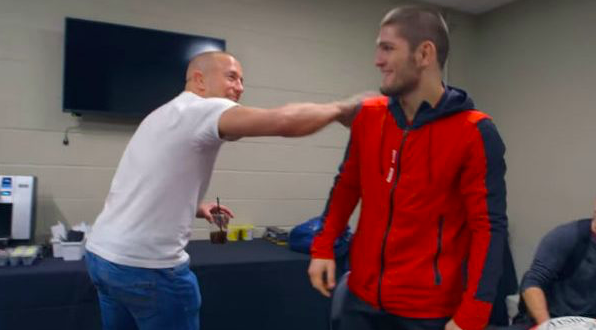 Khabib Nurmagomedov just finished Al Iaquinta with a 5 round hard fought decision and after thanking Allah, His Father, and his team the attention didn't turn to Conor McGregor but to perennial MMA Champion George St. Pierre.  Khabib Nurmagomedov told the crowd at the Barclay's center that he wants to return to New York in November to fight former UFC Welterweight, Former UFC Middleweight Champion GSP.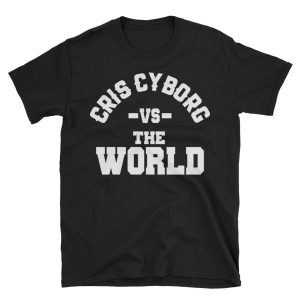 Khabib has been undefeated the past 10 years and at the age of 29 has amassed a record of 26 wins without a single defeat. Wins over Al Iaquinta, Edson Barboza, Michael Johnson, Darrel Horcher, Rafael Dos Anjos, Pat Healy, Abel Trujillo, Thiago Tavares, Gleison Tibau, and Kamal Shalorus.
GSP who's last loss was in 2007 to Matt Serra,  a bout he eventually avenged with a victory of his own has been considered the pound for pound best fighter in the UFC was the Welterweight Champion when he retired in 2013 following a win over Johny Hendricks.  Coming back at UFC 217 GSP got a victory over Michael Bisping to become UFC Middleweight Champion.
Will we see GSP Vs. Khabib Numagomedov in New York this Nov?