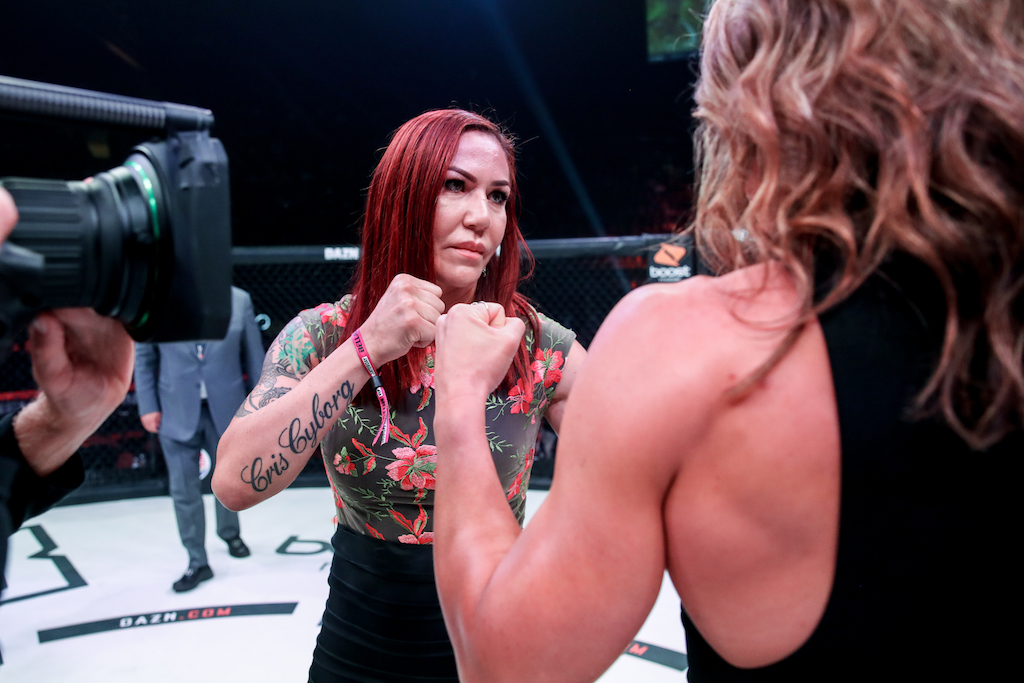 Cris Cyborg RETURNS!! Jan 25th Cris Cyborg will attempt to make MMA History becoming the only professional MMA fighter Male or Female to capture 4 major world titles within the same weight division when she faces Julia Budd at The Forum in Inglewood CA as the main event of Bellator 238 live on DAZN.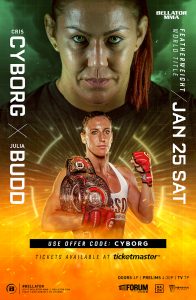 Tickets are currently on SALE NOW, and we have a team of fans who are looking to help promote the fight to their friends and family ahead of Jan 25th.   If you live local to Southern California and would like to get involved, today from 5-6PM you can stop by Cris Cyborg's private training facility in Huntington Beach CA to collect an official Street Team promotional package with fliers and more.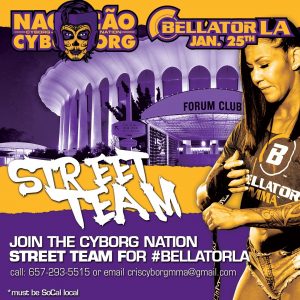 TODAY 5-6PM COLLECT YOUR STREET TEAM PACKAGES
Cris Cyborg Gym
5842 MacFadden Ave Unit Q
Huntington Beach CA
92649
If you are unable to stop by today, you can email [email protected] for another pickup date and time.