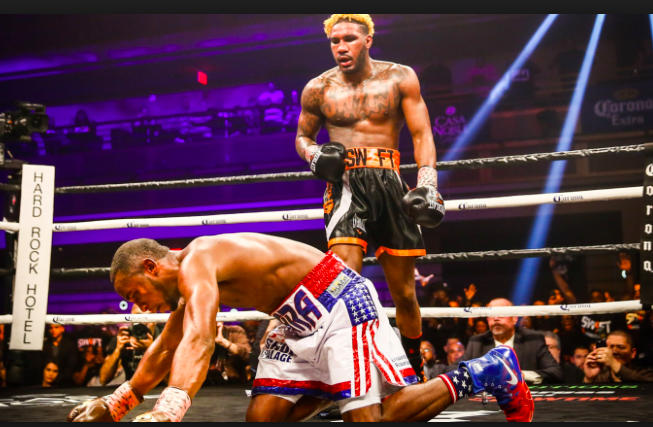 The nice thing about boxing is that fighters are able to step into the ring and prove themselves, and that is an opportunity that IBF/IBO/WBA junior middleweight champion Jarred 'Swift' Hurd wants to offer to Kell Brooks following the negative comments Brooks had to make about he 22-0 Swift Hurd.
Hurd who won a 12 round split decision against Erislandy Lara to unify his belt was able to secure the victory by pouring it on late in the last four rounds causing Lara to fold to the pressure.  Hurd went on to say that he was watching Kell Brook give interviews on Youtube criticizing his performance saying "The Kid Hurd's not that Good" and that he would be willing to fight Hurd if there was a belt on the line.
Hurd who owns three world titles went on to say, "Well, I've got three belts. If he wants to show he is up for the challenge, I've got this opportunity for him." Brook who was KO'd by Gennady Golovkin in 2016 and then by Errol Spence in 2017 would have his hands full with a heavy hitter like Hurd.  With a possible fight on the horizon for Kell Brook against Amir Khan, the likely hood that he will accept Hurd's offer seems un-probablye at best.