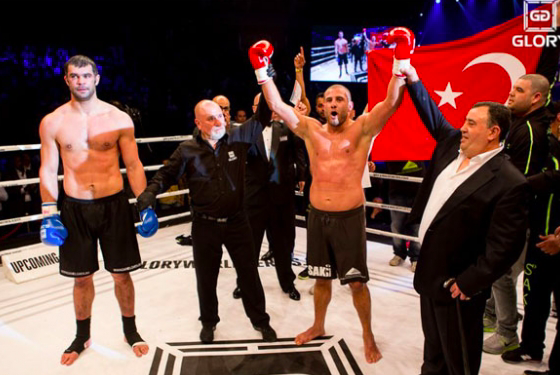 Possibly the best striker in the world, Gokhan Saki will return to the UFC to fight at UFC 226 which is scheduled to go down in Las Vegas for UFC International Fight Week.  The main event has already been announced and will be Daniel Cormier Vs. Stipe Miocic in a Superfight between the Lightheavyweight and Heavyweight world champion.
Saki will face Khalid Rountree who he was originally scheduled to face before having to withdraw from the bout with injury. Rountree went on to fight against Polish newcomer Michal Oleksiejczuk losing a three round decision, however the bout was ruled a NC when the polish fighter tested positive for Clomphene.
The bout will take place July 7th in Las Vegas during UFC International Fight Week.  A matchup between Cris Cyborg and Amanda Nunes is expected to be made provided Nunes is able to defeat Raquel Pennington at UFC 224 in Rio.