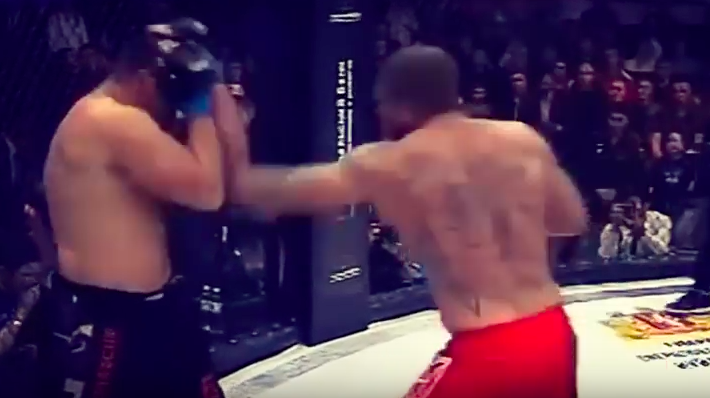 Alexander Emelianenko who is the brother of MMA Great Fedor Emelianenko, has gotten another KO win inside the cage, and this time it came against a former UFC Champion Contender and Brazilian Jiu Jitsu World Champion in Gabriel Gonzaga.
https://youtu.be/GzCqaffl8kU
Gonzaga who made his boxing debut a few months ago, made the return to MMA for a high profile big money fight with the Russian Cage Fighting Championship which was held in Yekaterinburg Sverdlovsk Russia inside the KRK Uralets Arena.  Gonzaga who has had impressive fights in the UFC including a KO win over Gabriel Gonzaga and a championship fight with Randy Couture looked good early.  Gonzaga was able to get the fight to the floor however as the fight went on it appeared cardio was going to be the difference.
Emelianenko who served time in prison for a sexual assault has been on a wining streak since coming back to the sport in September.  In a twist, his brother who has been distant since his jailing was in attendance to witness Alexis KO victory over Gabriel Gonzaga.  Aleksander Emeilianenko improved to 28-7 with the victor earring him his 20th career KO while Gabriel Gonazaga saw his record drop to 17-12 after making his first return to the Cage in almost 2 years.