Episode 3 of UFC Embedded for UFC 222 has just been released.
Saturday Cris Cyborg will be facing Dana Kunitskaya in the main event as Frankie Edgar faces Brian Ortega in the co-main event.
Cris Cyborg has been undefeated in MMA for the past 13 years, will face former World Champion Yana Kunitskaya who is 11-3 as a professional in MMA, 8-1 when competing at 145lbs or higher.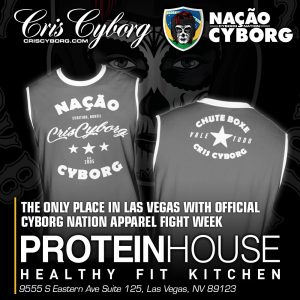 Fans who are in Las Vegas wanting to pick up official Cris Cyborg Merchandise can visit the Protein House and buy shirts from their store.
If you haven't watched episode 1 of Cyborg Nation for UFC 222 make sure you check out the episode as well!
Cyborg will have an official Cyborg Nation afterparty in Las Vegas at the Foundation Room inside the Mandalay Bay Hotel. For more info on the afterparty go here.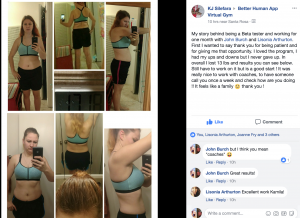 For a limited Time Get the Cris Cyborg meal plans that were developed by the creator of the Better Human App and SAVE! Order your shopping list and meal plans HERE.