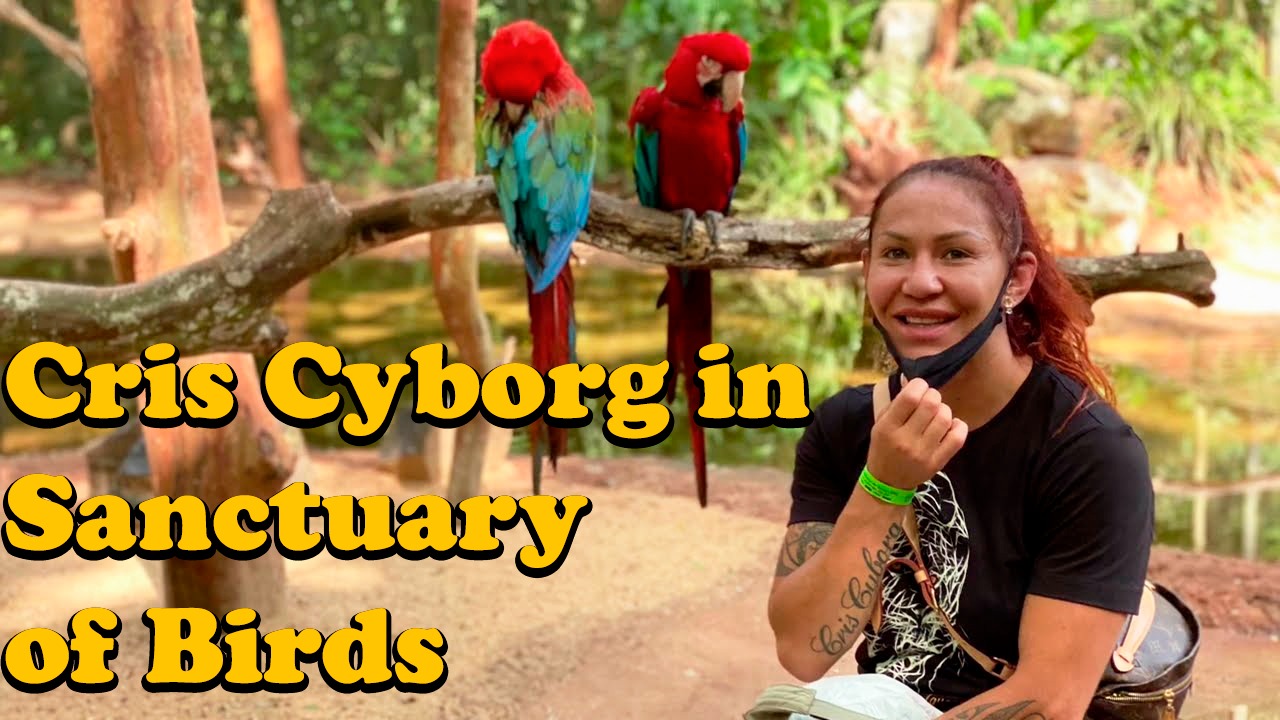 Following a dominate 2020 which saw Cris Cyborg win the Bellator MMA 2020 Fighter of The Year the sports only Grand Slam Champion Cris Cyborg earned some well deserved down time.  Join 2-0 Cyborg was able to hand Long Time MMA Champion Julia Budd her first defeat in over 8 years of competition to win the Bellator MMA Championship.  Defending the Featherweight Championship against Arlene Blencowe, Cris Cyborg became the first athlete to win and defend both the Bellator MMA and UFC Championships.
Returning to Brazil, Cris Cyborg got the opportunity to visit the Iguazu Falls on the boarder of Brazil, Argentina, and Paraguay.  Located on the Brazilian Side of the boarder near the falls is the Bird Sanctuary Parque Das Aves Bird Park which is a bird sanctuary helping to promote knowledge of the rain forest and more.
With 5 MMA Championship belts belonging to Brazil, Bellator MMA is quickly establishing itself as the preferred promotion for Brazilian MMA fighters to showcase their skillset. Broadcast live on ESPN Brazil Bellator MMA has a huge reach.