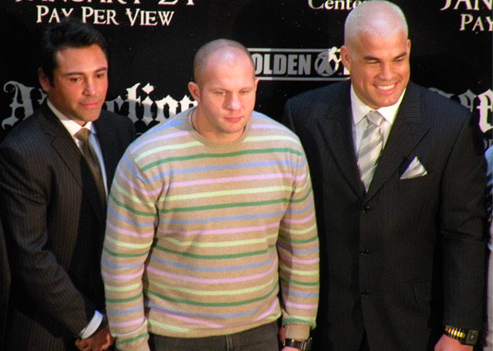 It appears, at least by looking at Tito Ortiz's Instagram that Oscar De la Hoya and GoldenBoy promotions might be a new player in the game of MMA.  Tito who appears to be at the offices of GoldenBoy promotions posted a photo with the caption "what if fighters got paid like boxers?"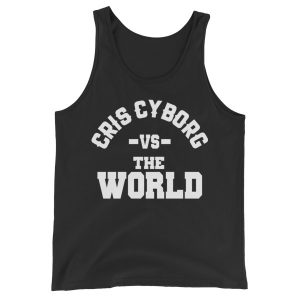 The sport of MMA and the sport of Boxing and different in the fact that boxers are protected by the Muhammad Ali Act, where MMA fighters are not.  There are rules given to fighters by the Muhammad Ali Act that protect the fighter and make it harder for promoters to take advantage of the athletes.  One of the many things that the Ali Act would do is open up the financials so fighters can see exactly what expenses and profits are made from their events.  Currently there isn't such a rule in MMA, which is why fighter like Yana Kunitskaya can give interviews after their fight claiming to be paid several times what the contracts revealed to the State Athletic commissions.
As a general rule, the elite of boxing make more than the elite of MMA because they particpate in the actual promotion of the event, making them essentially 'true' partners with the promoter, making less of a guarantee big given them a better insight into PPV and revenues generated by media rights.
Tito who was one of the earliest PPV stars for the UFC, also is partnered with Primetime Entertainment management, which is the sports entertainment company responsible for managing Cris Cyborg. With rumors of a Cyborg Vs Cecilia Braekhus boxing match for the summer of 2019 starting to heat up, could Chuck Liddell Vs. Tito Ortiz 3 just be the start of Oscar De La Hoya and GoldenBoy's involvement in MMA?