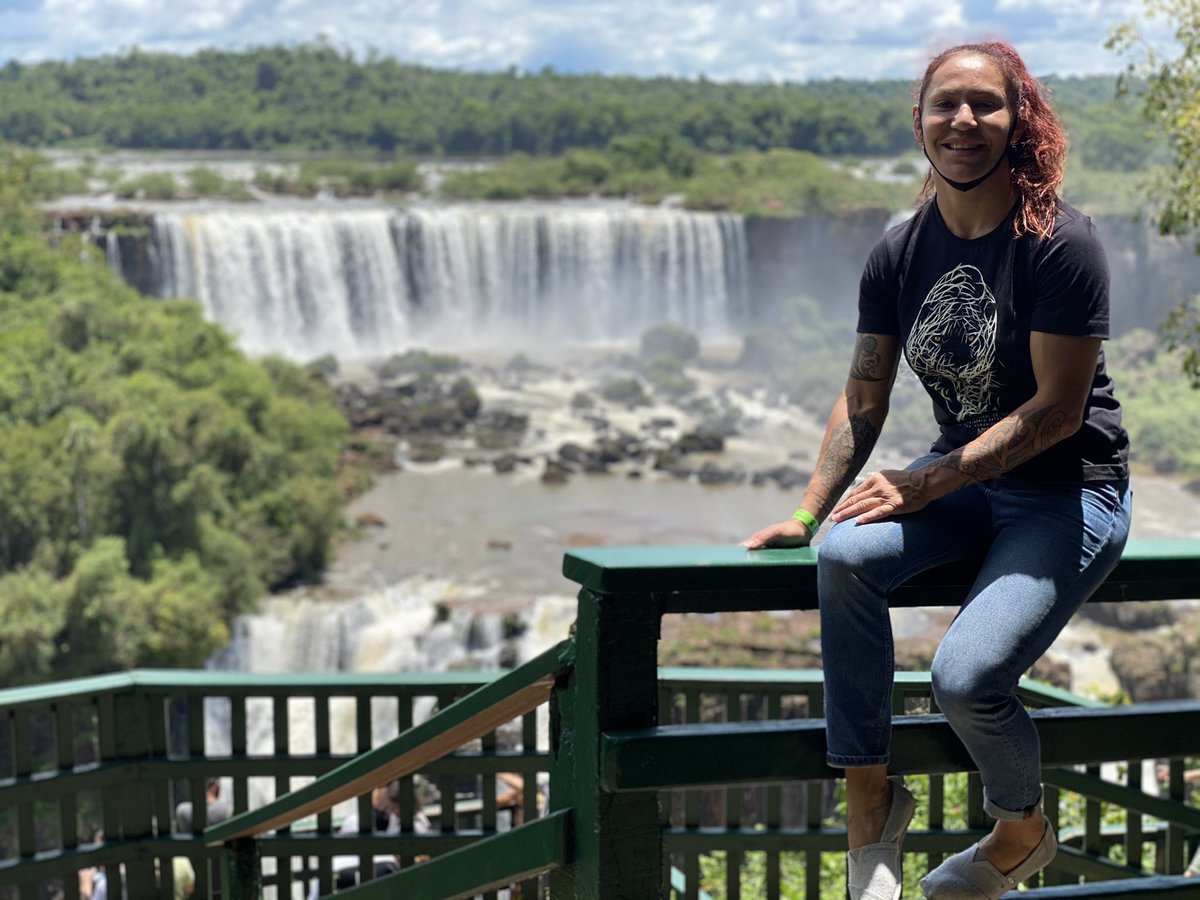 Cris Cyborg recently got an opportunity to visit one of the 7 natural wonders of the world when she visited Iguazu Falls located on the boarders of Brazil, Argentina, and Paraguay.  Cris Cyborg who was in Brazil following a perfect 2020 where she captured MMA's only Grand Slam Championship by becoming Bellator MMA Featherweight Champion before defending the title with her first career submission victory against 2x World Boxing Champion Arlene Blencowe.
A newly promoted Brazilian Jiu Jitsu Black Belt under professor Rubens Cobrinha Charles, Cris Cyborg is an ADCC veteran and a 2x IBJJF World Champion competing in the Kimono.  With 2021 fight announcements expected soon , many people are anxious to see if Cris Cyborg will face Cat Zingano, the last person to defeat Amanda Nunes.
If you are a member of the Crypto community be sure to shop online in the official Cyborg Nation store as you can now use your crypto currency to buy anything from the online store including your favorite autographed 8×10 photo or a personalized video shoutout from the champ herself.  To shop with your Crypto click here.